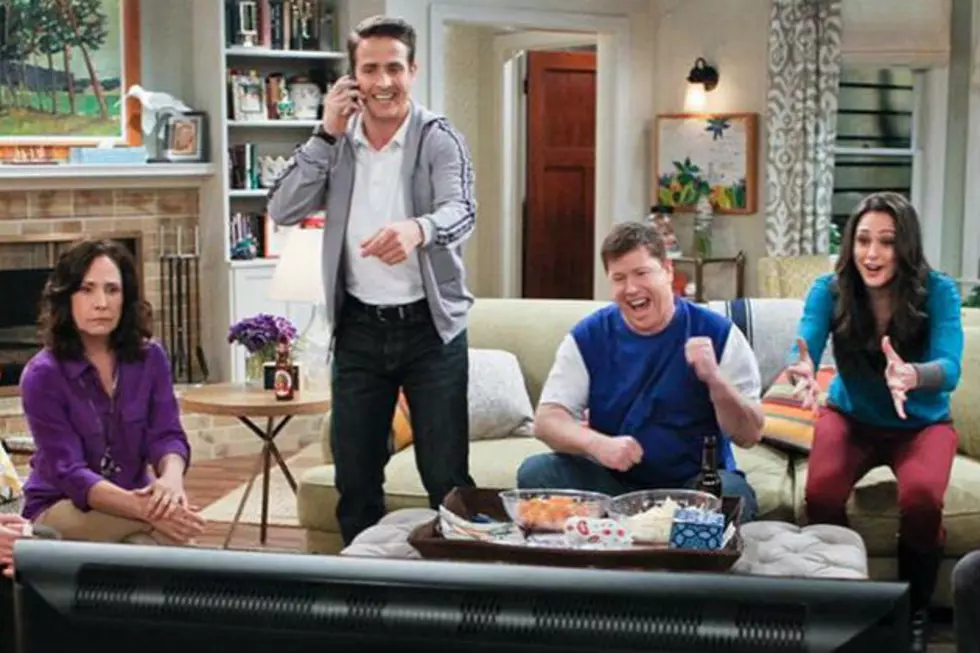 Courtesy: CBS
Friend of the Morning Waking Crew Jimmy Dunn is hanging in Hollywood these days. I imagine it does involve some street corners at some point, but he really is working there too. Jimmy has picked up a co-starring role in the new CBS sitcom 'The McCarthys'. Other than the name, he's basically playing himself.
Jimmy is a local comedian/uber Red Sox fan/author. He's a Hampton resident and a genuinely nice guy. He's been on Comedy Central, Late Show with David Letterman, and he's done benefit shows for The Working Dog Foundation as well as Denis Leary's annual 'Comics Come Home', which is a benefit for the Cam Neely house in Boston. That's a great show that Karen and I attend every year. It's right around the corner on November 8th and this year is stepping up to the TD Garden.
Back to Jimmy. He told me a few months back that this is the 'Holy Grail' for a comic. A regular cast member on a network sitcom is big. And we're not talking cable here either. Ironically Jimmy is on what used to be called 'The Tiffany Network'. He stars alongside Laurie Metcalf (Roseanne, The Big Bang Theory), Tyler Ritter (son of the late John Ritter), Joey McIntyre (yep, from New Kids On The Block) and Jack McGee (a great character actor whom you've seen in a zillion shows). It's about a sports-crazed Boston family. Jimmy and Joey will have actual Boston accents up against the fake ones from the rest of the cast. It'll be intersting to see how they do.
Tonight's Broncos-Chargers game is the last of the Thursday Night Football Games on CBS. Next Thursday, October 30th CBS gets back to it's regular schedule. Starting at 8 it's The Big Bang Theory, Mom, Two and a Half Men and then the premiere of The McCarthy's.
This is a local guy making good... Plan now or hit the DVR program button now, but WATCH THIS SHOW!