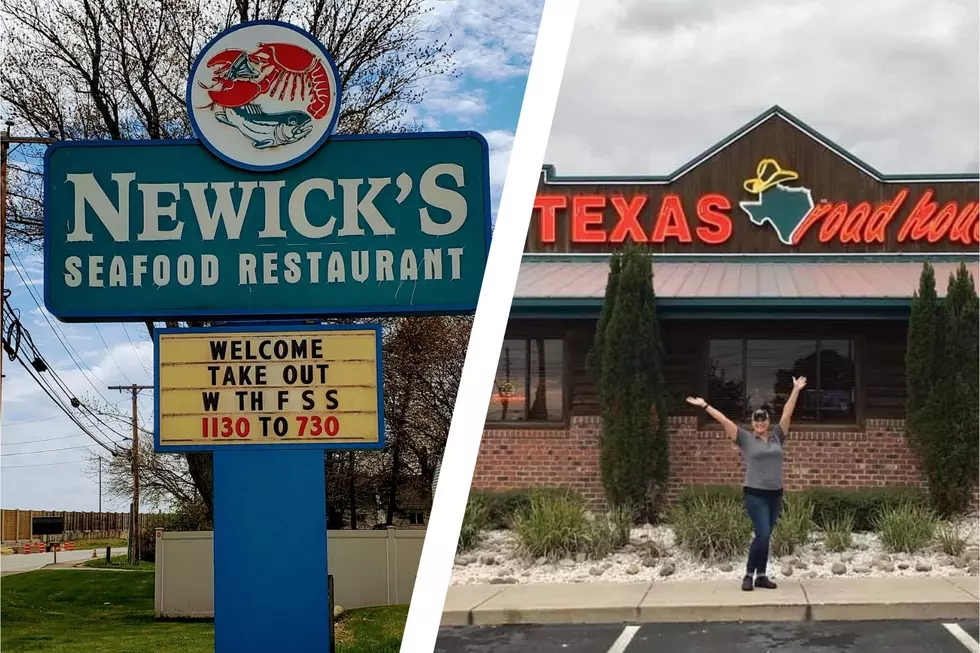 Love Texas Roadhouse? It's Coming to Concord, New Hampshire, Soon
Newicks Seafood Restauant via Facebook/ Texas Roadhouse via Facebook
I've tried being a vegetarian and even pescatarian (vegetarian who eats fish), but I just couldn't do it.  I love lobster, but boy do I love me a good steak.
Working in Dover, New Hampshire, of course I am partial to Newick's on Dover Point Road, and absolutely love everything they have to offer in seafood, especially lobster.  I am a self-proclaimed "sea-foodie".
However, great ribs or a juicy rib eye can grab my attention too, and that's why I am so excited about the new steakhouse coming to Concord, New Hampshire, right where the now closed (as of March 2022) Newick's Seafood Restaurant was located.
The city approved the site for Texas Roadhouse to build on under current code, following the demolition of the old seafood restaurant.
The new restaurant will be over 7,800 square feet, according the concordmonitor.com. The steakhouse will have plenty of room with seating for 290, a patio and a huge parking lot with free parking.
The chain offers a 10% discount to military and veterans, and a free meal for all military, past and present, on Veteran's Day, including Active Duty, Reserves, and National Guard.
According to operationmilitarykid.org, the chain is a partner in Homes for our Troops which helps build homes for "severely injured veterans".  That little fact makes me want to dine at Texas Roadhouse often.
I have friends who hold a monthly dinner at a local Texas Roadhouse, and love it. So, get ready Concord, New Hampshire, for a shiny new restaurant with great food and fun vibes.
We'll Miss These 20 New Hampshire Restaurants That Closed in 2022
Best Meals From New Hampshire Only Restaurants
We set out to find the best meals in New Hampshire. The Question: if you had one last meal at your favorite New Hampshire restaurant, what would the meal be and from where?