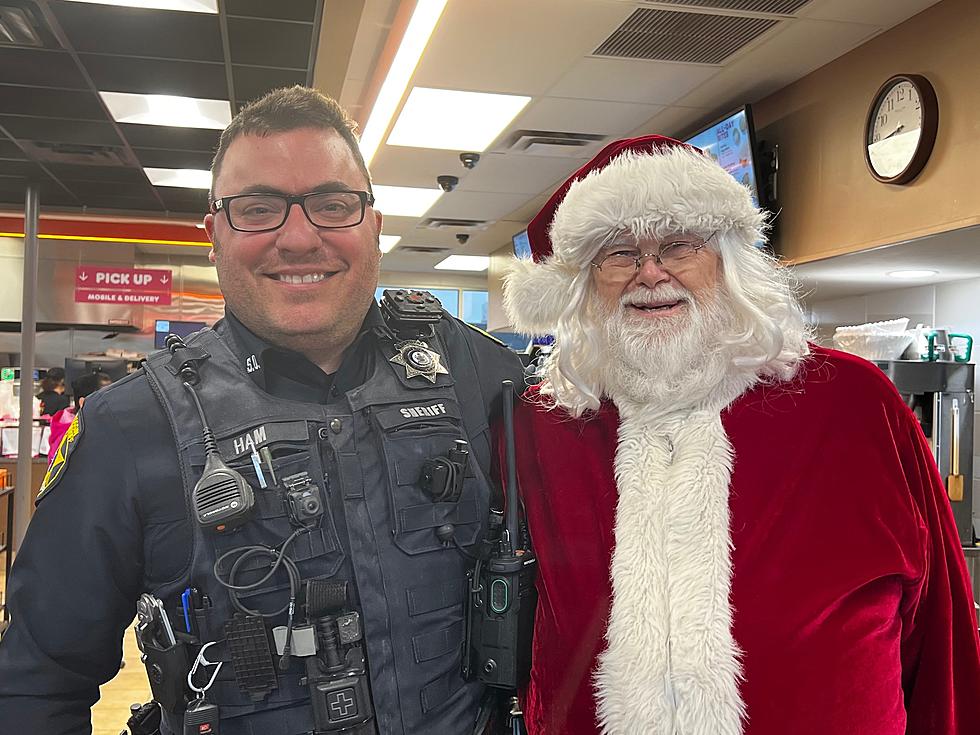 WATCH: Kids Go Wild When Maine Police Officer Busts Out His Slick Dance Moves
Androscoggin's County Sheriff's Office via Facebook/ Fun with Deputy Ham
Many communities have law enforcement officers with big personalities with the kids, but recently I came across this on social media, and just had to share it.
Deputy Tyler Ham of the Androscoggin County Sheriff's Department is a fan favorite with the students, so when he stopped by the "moving up" party at the middle school, the students were delighted.
That day happened to be the "moving up" day for the sixth graders moving on up to seventh grade.  It's a big deal, and when a local officer shows up, it could go one of two ways.
Either the kids could become shy, coy, and worried, or the local officer could engage with the students and let them know he's there to help them celebrate.
That's just what Deputy Ham did.
The students were dancing and having a great time when Deputy Ham showed up, so when they egged him on to "busta move", the deputy did not disappoint, as he rolled with the punches and broke out a few dance moves of his own.
The students loved it and cheered him, and so did the community by supporting the video posted on Facebook.  It's a classic, and so is Deputy Ham by showing the students he's a good sport, and it's ok to have fun in a safe space.
Maybe some of those shy sixth graders opened up after the officer's bold moves. Either way, the Deputy is definitely a big part of the community, and they feel lucky to have him.
Start Your Day by Visiting These 21 Breakfast Places in Maine
Gallery Credit: Megan
These Are 20 of the Best Coffee Shops in Maine
Gallery Credit: Megan