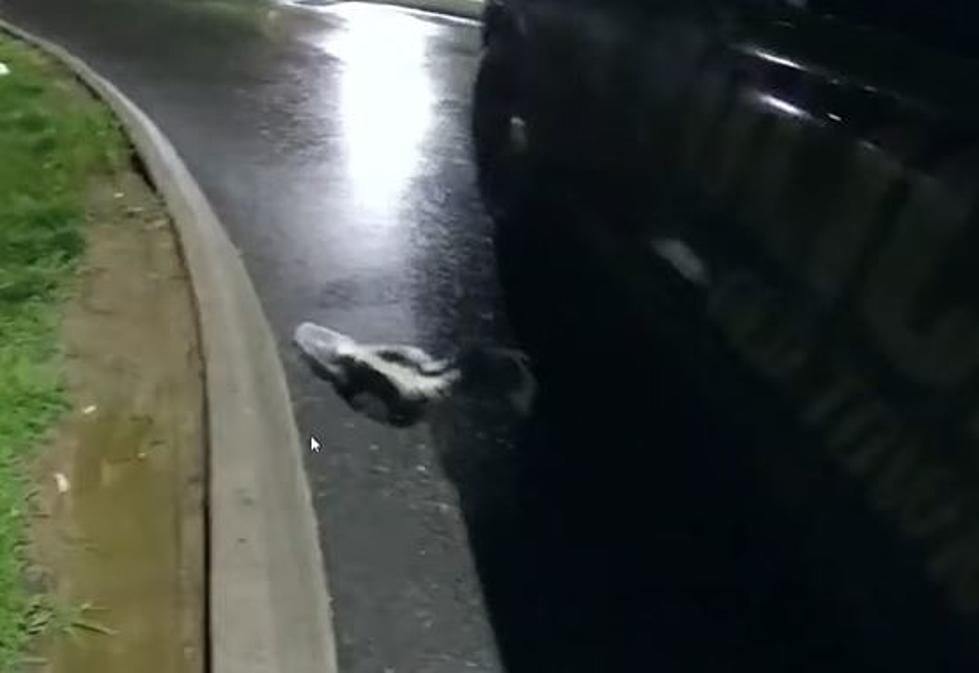 Maine Police Officer Helps Adorable Little Skunk With Its Head Stuck Deep Inside a Cup
Old Town Police
Not all heroes wear capes. In fact, some heroes wear Maine Police uniforms and are out at all hours helping the furry friends of the Maine forests. And some of those police have never even seen these types of animals in their whole entire lives before- but we'll get to that part in just a second.
Being a police officer certainly comes with an array of challenges. From long hours away from family to responding to dangerous calls, being a police officer can be a thankless and tireless job.
However, today we are saying THANK YOU to one Maine officer who took time out of his busy shift last week to help a wayward skunk. You see, skunks, and especially the ones in the Pine Tree State, aren't always the brightest bulbs in the box and sometimes find themselves in rather precarious situations. And as such, one skunk in the city of Old Town, Maine found itself stuck in a cup.
According to a Facebook post from the Old Town Police Department, Officer Hilton, who started with Old Town back in April, took it upon himself to stop and help a skunk that had its head stuck in a plastic cup. And the best part about all this? Officer Hilton had NEVER seen a skunk before. That's because Officer Hilton is knew to Maine by way or Georgia.
Watch below as he works to find the best angle to remove not one, but TWO cups from this poor skunks dome-piece.
20 of the Scariest Maine Animals to be Watching you from the Outside
The image was more cute and comedic than anything. However, it did inspire this list of the 20 scariest animals a Mainer would not want to see peaking into their house.
Warning, this list is quite frightening.