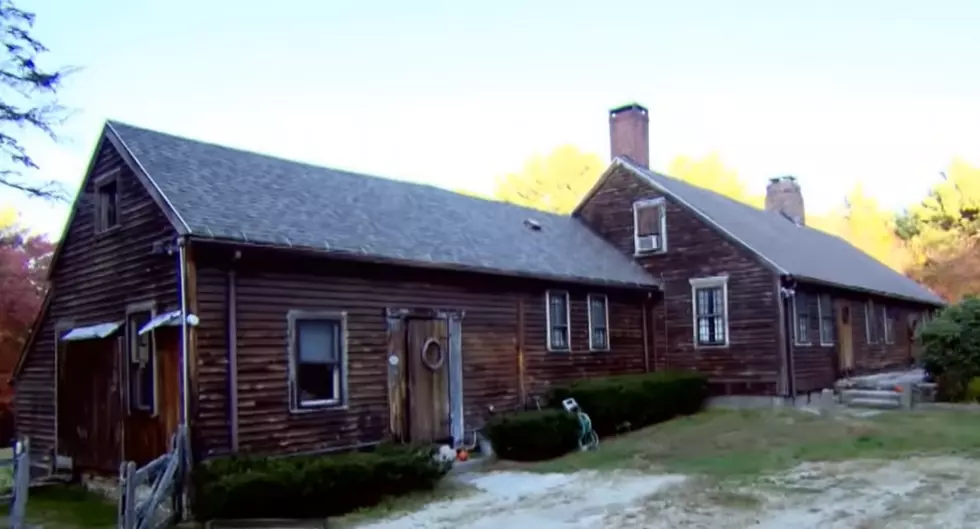 Mainers Buy House That Inspired 'The Conjuring,' Want Visitors
Credit: Inside Edition YouTube
The house, located in Harrisville, Rhode Island inspired a 2013 blockbuster, and the new owners expect visitors. You.
Cory Heinzen recently made a big purchase; a home. However, not just any dwelling. This one inspired the 2013 movie "The Conjuring."
Cory told the Lewiston Sun Journal that he's heard doors opening, footsteps and knocks. The 40 year old from Mexico, Maine said "I've had a hard time staying there by myself. I don't have the feeling of anything evil, (but) it's very busy. You can tell there's a lot of things going on in the house."
...and now he wants you to join him and his wife (BWWWWAAAHAHAHAHAH). The couple plan to open the home as an attraction, according to the newspaper.
Jennifer Heinzen told the Sun Journal: "This whole journey has been both scary — for many reasons other than paranormal — and exciting all at once. ... I love that we have the opportunity to share the home with others."
This is a much different vibe than the former owners, who actually sued Warner Bros. in 2015 because of all the trespassing and curiosity-seekers after the movie's release.