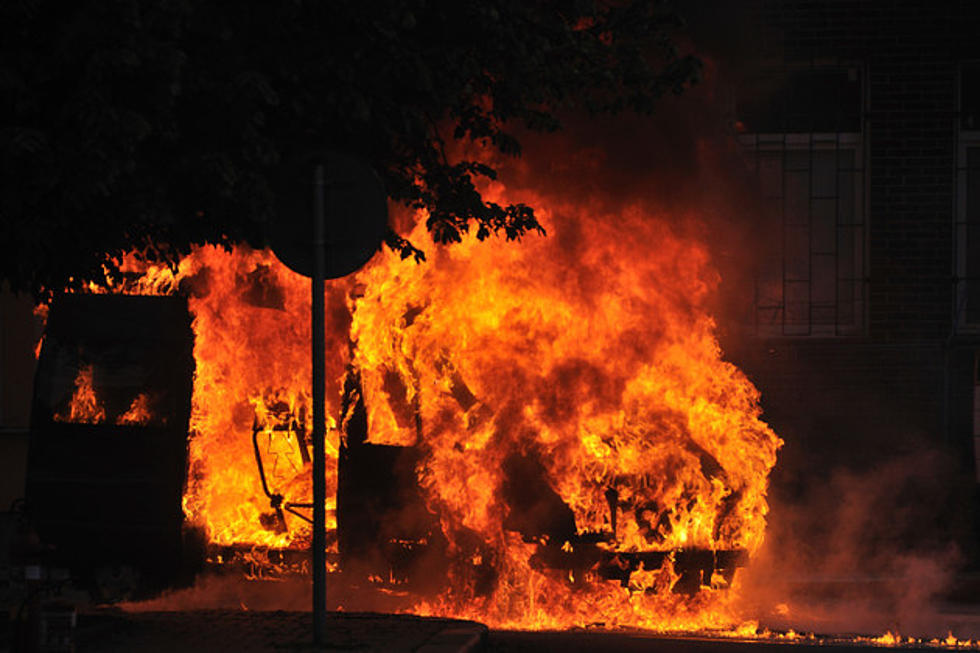 Man Flees From Police After Torching A Subaru On The Spaulding Turnpike
sduben
It was quite the Saturday AM for a man from Tilton.
According to Foster's Daily Democrat, a man allegedly set his 2017 Subaru WRX on fire and promptly fled the scene. It all began Saturday morning shortly before noon. Troopers from New Hampshire State Police Troop A barracks responded to the Spaulding Turnpike southbound in Dover for the report of a vehicle ablaze, according to state police. Troopers discovered a 2017 Subaru WRX fully engulfed in flames.
There was no official reason the vehicle was set ablaze, but David Virgue, 30, of Tilton, fled the scene, according to state police. He was located a short time late in Hilton Park, and was reportedly arrested without incident.
Currently, he is charged with two felonies, arson and reckless conduct. For the rest of the weekend, Virgue was held in the Strafford County jail. His day in court was scheduled for Monday. He is due in Strafford County Superior Court on Monday at 10 a.m.