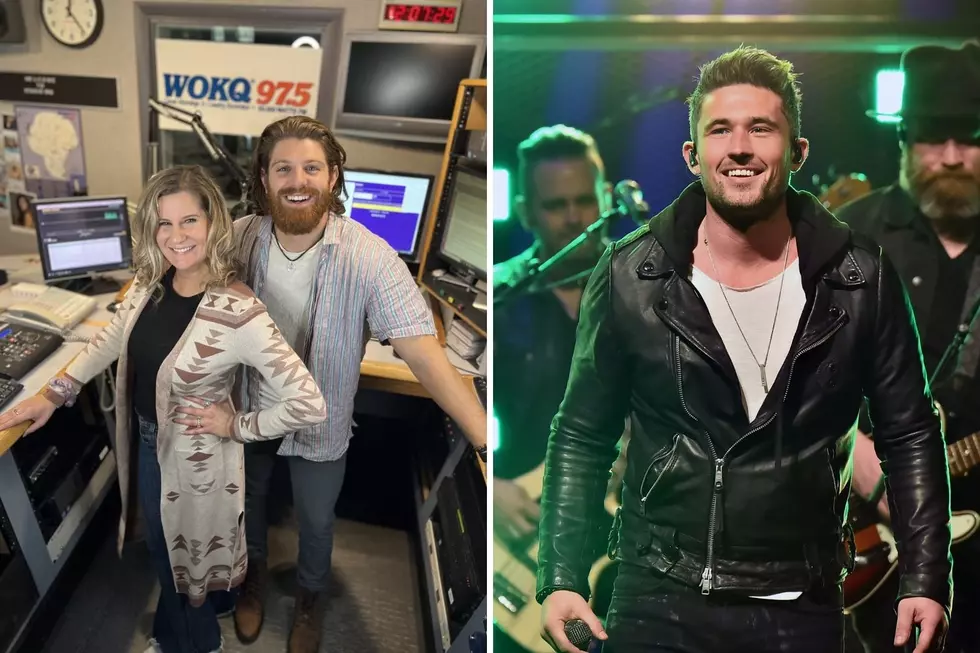 Michael Ray Chats About His Love of Hampton, NH, Bathroom Etiquette, His New Single, & More
Getty Images, Canva
Michael Ray might as well be a mushroom, I mean, what FUN GUY (get it? I swear I am turning into my dad more and more each day)!
I had the pleasure of meeting Michael before he headlined a show at the Hampton Beach Casino ballroom last spring. It was then I learned that this guy really appreciates country radio for playing his music and absolutely adores performing for his fans. OH, and he is basically a one-man party and is always down for a good time.
Michael is gearing up to hit the road with Lee Brice, which should be no fun at all and I'm sure zero beers will be consumed after the show (on opposite day!). And guess where they are kicking off the tour on June 2nd? THE HAMPTON BEACH CASINO BALLROOM, THAT'S WHERE!
He just dropped a new single called "Holy Water", which is a jam. Logan and I were rocking out to in the studio today:
We hopped on the phone with Michael today to chat about his new single, tour, and a bunch of other random stuff!
Some highlights include:
He and his band rented a golf cart/bike situation last time he was in Hampton, NH, and had a blast riding up and down Ocean Blvd.
He also hit up Bernie's before his last show at the ballroom. I meant to ask him if he tried the Lobster Rangoons, but I forgot.
If he is in the bathroom and someone knocks on the door, he yells "HEY"!
If he could only choose one condiment forever it would be mustard (pretty boring, not to be judgy)
If he could be a part of any TV family it would be "Step by Step"
Check out the full interview here:
26 Celebrities Spotted in New Hampshire and Massachusetts