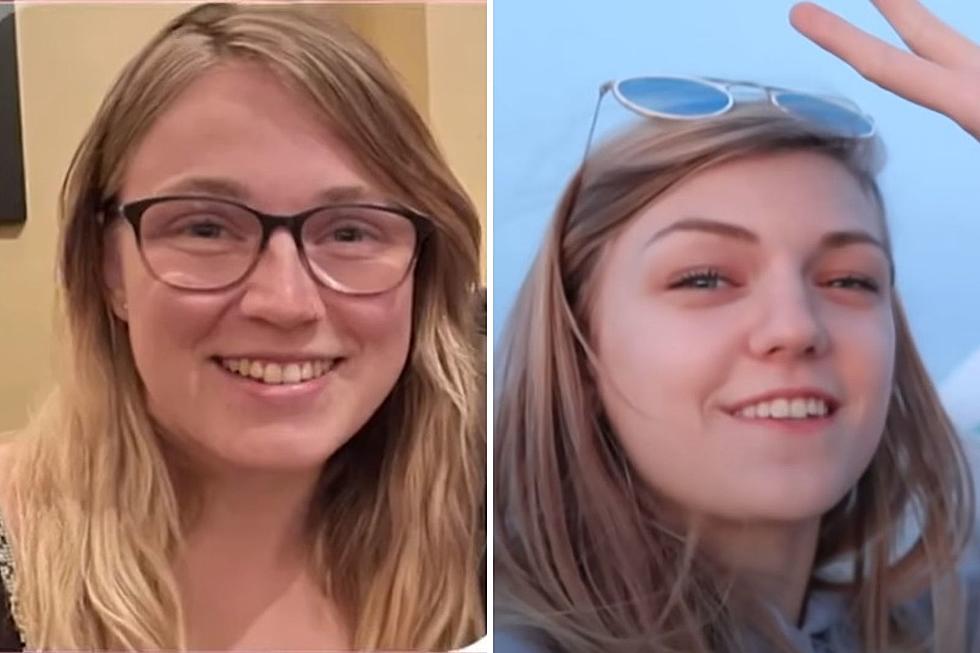 Missing New Hampshire Woman Found in Vermont is Eerily Similar to the Gabby Petito Case
WMUR via YouTube / Nomadic Statik via YouTube
There are so many similarities to both of these cases that it's equal parts unsettling and too coincidental. To the point that it has to make you wonder if one influenced the other.
Gabby Petito Case
Toward the end of the summer, in case you weren't aware of one of the most talked-about missing persons cases in recent history, Gabby Petito was off on a road trip with her fiancé, Brian Laundrie over the summer. According to ABC7NY, they left together on July 2 of this year, exactly one year after their engagement.
Gabby was last active on social media on August 12, although it's unknown if she was actually the poster of the content or not, which showed pictures of her and Brian in Utah. That is also the day, according to ABC7NY's timeline, that the police were called on Gabby and Brian after an altercation, which was caught on police body cam.
They were reportedly seen together a couple of weeks later, on August 27, at a Wyoming restaurant, again fighting, leading up to the last possible communication anyone had with Gabby on August 30, which was a text message to her mother. However, it's unknown who the actual sender of the text was.
Brian returned home on September 1 without Gabby, which led to her family reporting her missing 10 days later and Gabby's body being found in Wyoming on September 19, according to the news station.
The cause of death was revealed to be strangulation by the coroner just over a week ago on October 12, ABC7NY reported.
Brian Laundrie has been missing since the beginning of September and still hasn't been found as of this writing.
Emily Ferlazzo Case
The most recent case within the last couple of days involving Northfield resident Emily Ferlazzo has some very eerily similar coincidences. First off, Emily and Gabby are around the same age (Gabby was 23 at the time of her death over the summer, while Emily was 22.)
According to WMUR, much like Gabby and Brian, Emily Ferlazzo and her husband, Joseph Ferlazzo, were also traveling around in a camper van. However, instead of going across the country like Gabby and Brian, Emily and Joseph were only the next state over in Vermont.
After not being heard from all weekend, Emily's family reported her missing this past Monday evening, according to the news station.
Originally, WMUR reported that Joseph told family members that the two had gotten into an argument while on Route 2 in Bolton, not too far from the Bolton Valley Resort access road. Following the argument, according to Joseph, Emily got out of the van and walked along Route 2 while he took off for a convenience store. After visiting the store, Joseph told family that he went back to meet up with Emily, but couldn't find her.
However, earlier yesterday (Tuesday), Vermont State Police began searching for and eventually found Joseph at a convenience store in St. Albans, according to WMUR.
According to Burlington, Vermont, news station WCAX, he agreed to head back to the barracks to talk to police, where police said he later admitted that he had killed his wife inside of their camper van very early on Saturday morning and partially dismembered her, leaving her remains in the bathroom of the camper van. Police found said remains yesterday, the news station reported.
Joseph was in court earlier this morning and, according to WCAX, was charged with murder.
He pled not guilty, even after police said he told them that he killed her and they found her remains, the news station reported. Emily's autopsy is scheduled for later today, at the time of this writing.
The similarities between Gabby's case and Emily's case beg the question -- is it possible that what happened to Gabby was influential in what happened to Emily?
Brian Laundrie is the prime suspect in Gabby Petito's murder following multiple arguments on their road trip -- was that somehow immediately where Joseph's mind went after allegedly arguing with his wife in their camper van and killing her?
Only Joseph knows that answer. Regardless, this type of ending to relationships needs to stop. There are too many stories of missing women or human remains being found, both in general and in Northern New England.
25 True Crime Locations: What Do They Look Like Today?
Below, find out where 25 of the most infamous crimes in history took place — and what the locations are used for today. (If they've been left standing.)
Did You Know There are 5 Missing Persons in New Hampshire So Says State Police?
16 Unsolved Homicides in Maine from the Past 20 Years
Anyone with information about any of these crimes is encouraged to contact the Maine State Police.
Here's the Full List of Missing Persons Cases in Maine