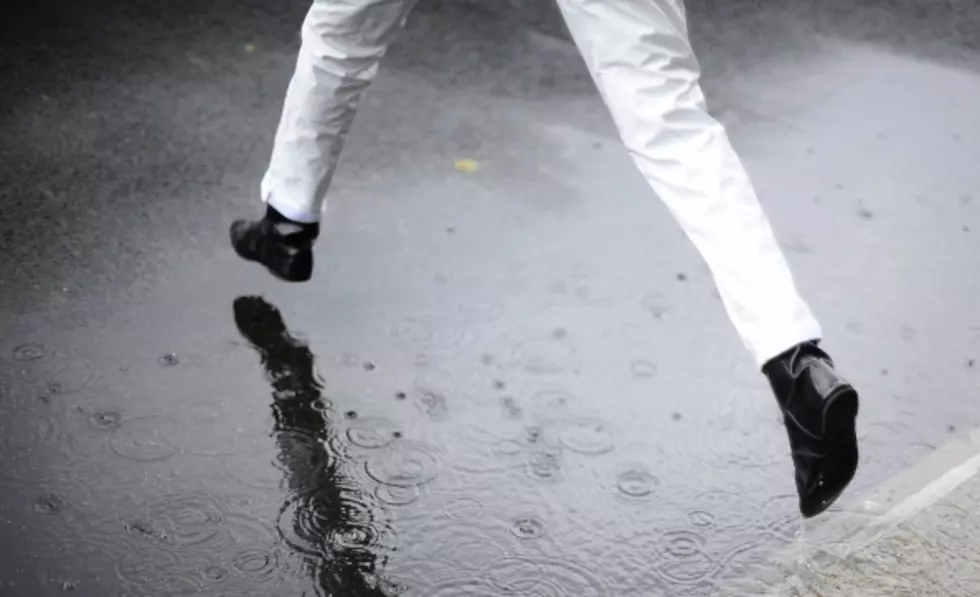 MWC Daily: April Showers Call for Rain Boots and Slickers
Getty Images Alan Crowhurst
It's another dreary, rainy morning. But, today is not a total 'wash out.'

Meteorologist Rob Carolan says the rain will hang around for most of the morning, but this afternoon, we'll see a few breaks of sunshine. The North Country however, will see partly to mostly cloudy skies all day and the rain should end by noontime. Check your 5-day forecast. 
Are you running, walking or volunteering?
This Sunday, it's the 4th annual Chief Michael Maloney Unity Run Walk. Both Mark Ericson and myself will be there. We hope to see you as well! You can register online until this Friday. 
Top News Stories
Pope accepts U.S. Bishop resignation
Pope Francis has accepted the resignation of a U.S. bishop who pleaded guilty to failing to report a suspected child abusing priest. The Vatican says Bishop Robert Finn, who leads the Diocese of Kansas City-St. Joseph in Missouri, has offered his resignation. Finn waited six months before notifying police about the Rev. Shawn Ratigan, whose computer contained hundreds of lewd photos of young girls taken in and around churches where he worked. Ratigan was sentenced to 50 years in prison after pleading guilty.
Penalty phase of Boston Marathon bombing trial set to begin
Jurors in the trial of Boston Marathon bomber Dzhokhar Tsarnaev are to begin hearing evidence about what his punishment should be: life in prison or the death penalty.
The penalty phase of Tsarnaev's trial is set to begin today in federal court.
Kelley indicted
The stepfather of a girl who was taken out of the United States a decade ago amid a custody dispute has been indicted in New Hampshire. Scott Kelley is the second husband of Genevieve Kelley, who fled with her then-8-year-old daughter in 2004. State officials said yesterday that Scott Kelley was indicted on custodial interference and witness tampering charges, the same faced by Genevieve Kelley.
Wake Up Winning