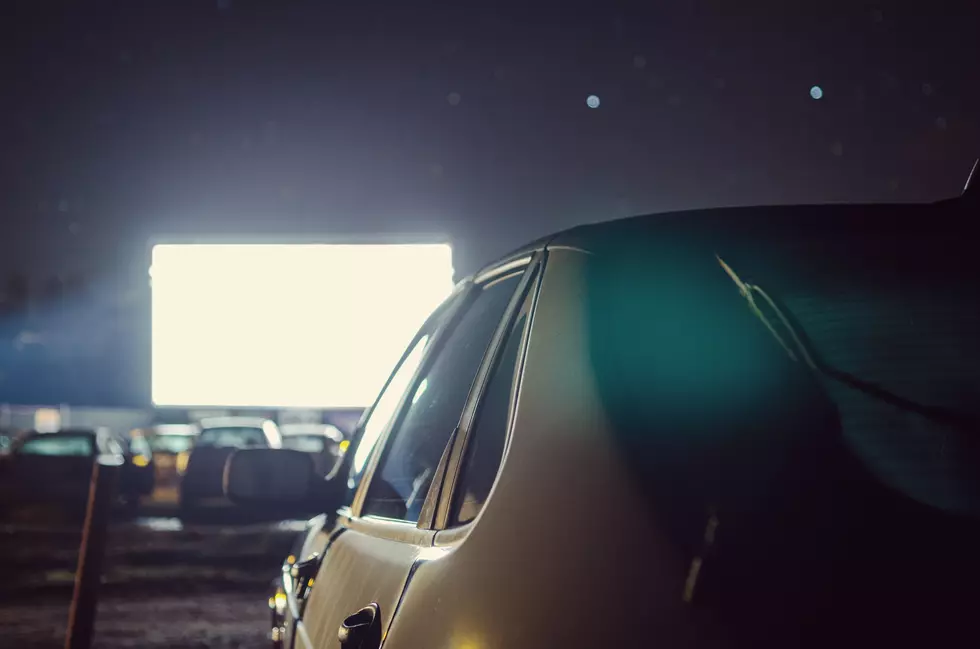 Pop Up Movies Coming To Barrington, NH
courtesy: Getty Images
Things are slowly starting to open back up and with the weather getting nicer, I don't know about you, but I can't wait to get out of the house.  Trying to find things to do while still socially distancing isn't the easiest thing to do though.
That's why I was so excited when I heard about this.  Fosters.com is reporting that BarnZ Barrington Cinema is planning to have pop up movie nights!  The cinema itself is still not open, but owner Tim Barnes tells Fosters that he plans to use his parking lot as a make shift theater.  The lot will hold about sixty cars.
Barnes says that he wants to do this because it's a good way for people to get out and have a little entertainment while socially distancing, but also he plans to raise money for NH Food Bank, according to Fosters.com.
It's definitely going to feel a little retro!  Barnes tells Fosters that BarnZ will start their pop up theater this Thursday with a double feature of the 80's Classic "Goonies", followed by the girl power movie "Wonder Woman."
Barnes plans on having movies Thursday through Sunday and you can check out each nights line up on the BarnZ Barrington Cinema website right here.
I remember going to the drive-in as a kid and it was so much fun. We had a Chevy Z71 at the time and my dad would bring cushions from the couch and set us up in the bed of the truck and open the slider so we could hear the movie. It's such a great way to get out of the house and have a little fun.
Thank you to Ben and everyone at BarnZ for a terrific idea!
Gallery — Every Movie Theater Candy, Ranked: