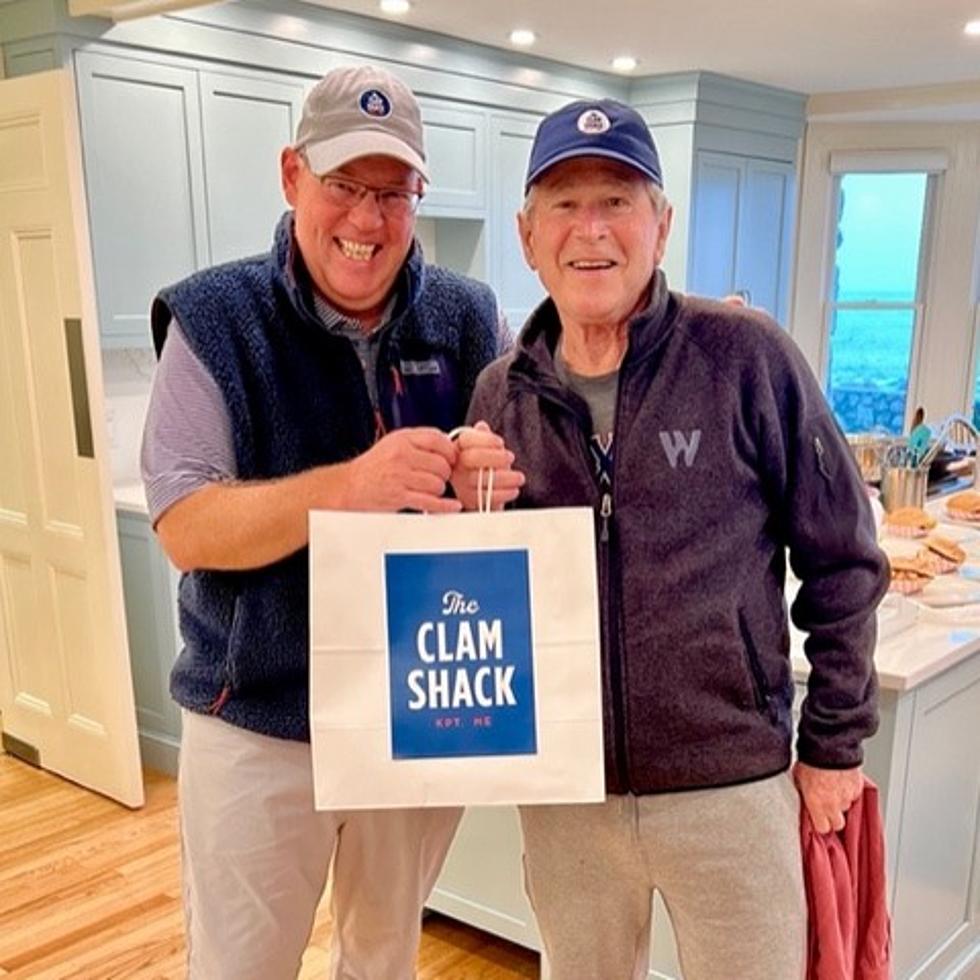 George W. Bush Gets a Special Lobster Roll Delivery From a Favorite Maine Spot
The Clam Shack via Facebook
It is no surprise that the Bush family has a strong connection to the state of Maine, and has for decades. If you frequent Kennebunkport in the summer, the chances of you running into a member of the Bush family are quite high because of the Bush family compound.
According to Wikipedia, Walker's Estate (more commonly referred to as the Bush Family Compound) was purchased in the late 19th century jointly by Bush's great-grandfather David Davis Walker, and his son, St. Louis banker George Herbert "Bert" Walker. Both built mansions on the property in 1902. The estate has since remained in the Bush family.
Obviously after spending so much time in Maine over the years, the Bush's have established what eateries are their "go-to" spots. It seems like when it comes to "lobstah" rolls, they prefer The Clam Shack over any other.
They've established such a special relationship over the years that the owner hand-delivered some lobster rolls and clam chowder to Walker's Point the other night, and hooked up good ole George W. with the latest Clam Shack swag!
And let's just say this isn't the first time the Bush family has been up close and personal with the owner/staff of The Clam Shack:
Here are some other famous folks you might see around Vacationland this summer:
25 Celebrities Who Have Owned Homes In Maine
From Kittery to Islesboro, some of Hollywood's biggest names have owned homes in Maine. We explore the who and where.
These 6 New Hampshire Towns Were Named Most Picturesque in New England
Trips To Discover shared New England's most picturesque towns, and six New Hampshire locations were featured.