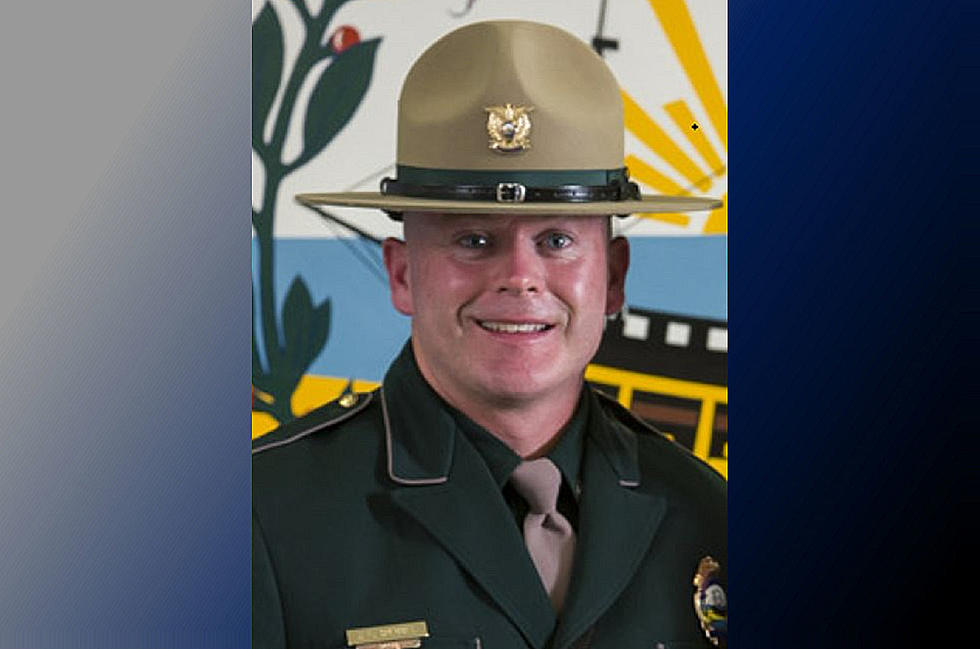 ICYMI: Road in Barrington Renamed 'Sergeant Way' in Honor of Fallen New Hampshire State Trooper
NH State Police
The town of Barrington, New Hampshire, has renamed the road where the late New Hampshire State Police Staff Sgt. Jesse Sherrill lived in his honor.
Formerly known as Gooseneck Way, the street is now "Sergeant Way."
His family still lives on that street.
Sgt. Sherrill was tragically killed in a tractor-trailer accident while working a construction detail on Interstate 95 in Portsmouth in 2021. His loss left a huge impact on his family, friends, the community of Barrington, and New Hampshire as a whole.
According to Fosters, Joyce Cappiello said a resident representative of Gooseneck Way approached the Select Board about the process of renaming the street. The board needed to ensure that all current residents of Gooseneck Lane would be on board with the name change.
Of course, the majority of residents on the street voted to rename the street, and with that, the news outlet stated that it was a done deal.
Fosters said the new street signs were installed on May 30, and the address change was effective May 31.
The town office offered to provide support to any resident that needed assistance with changing their mailing address, which was really kind. The article goes on to explain that the town's police union also offered to help defray the cost to residents of the street, who will need to change their address.
Of course, nothing will help ease the pain of this profound loss for the Sherrill family. But this is a beautiful way to pay tribute to the life of Sgt. Sherrill. I'm so glad to hear the residents of Gooseneck Lane (now Sergeant Lane) were on board with this change.
These Eight Towns Have the Kindest Residents in New Hampshire
We asked Granite Staters which New Hampshire towns have the nicest residents. Here's what they said.
These Are the Best Playgrounds in New Hampshire and Massachusetts
You have to bring your kids to one of these playgrounds. These are the best playgrounds for kids on the seacoast of Massachusetts and New Hampshire.