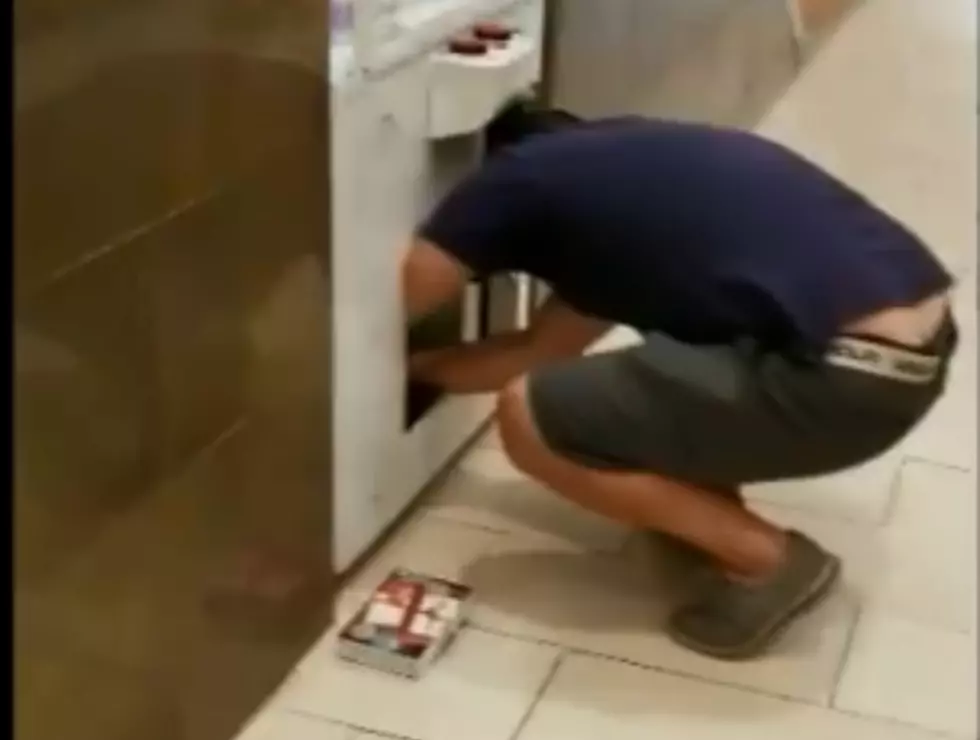 Salem, NH Police Allege Man Used Toddler to Steal Prizes from Game Machine at Mall
Credit Salem NH Police Dept
Police in Salem, New Hampshire are searching for a man they say used a toddler to steal prizes from a game machine inside the Mall at Rockingham Park this past Friday.
The game is called KeyMaster and unless you're very, very lucky, odds are you don't win a jackpot prize every time you play. However, according the Salem PD, this man didn't want to play by the rules.
As you can see in the video and pictures, the man has a toddler climb into the game and pull out the prizes.
A post on the Facebook page of the Salem, New Hampshire police department says the incident took place shortly after 6pm on Friday, September 14th. Lt. J. Smith says several people watched and even took video of the incident before passing that video onto authorities.
Police say the male subject is described as a white Hispanic male, between 20-30 years of age, wearing a black Sig Sauer baseball cap, a beard, a blue T-Shirt, and black shorts with an Under Armor belt. The subject is wearing brown shoes or sneakers. In addition to the female toddler, another young child, perhaps 5 to 7 years of age, was with the male. After getting the small child out the game, the man left the area with the children and the stolen items.
The Salem Police Department is asking that anyone recognizing the male subject in the attached still frame pictures to contact the Salem Police Department and ask for Detective Joshua Dempsey (603-890-2343). You may remain anonymous.