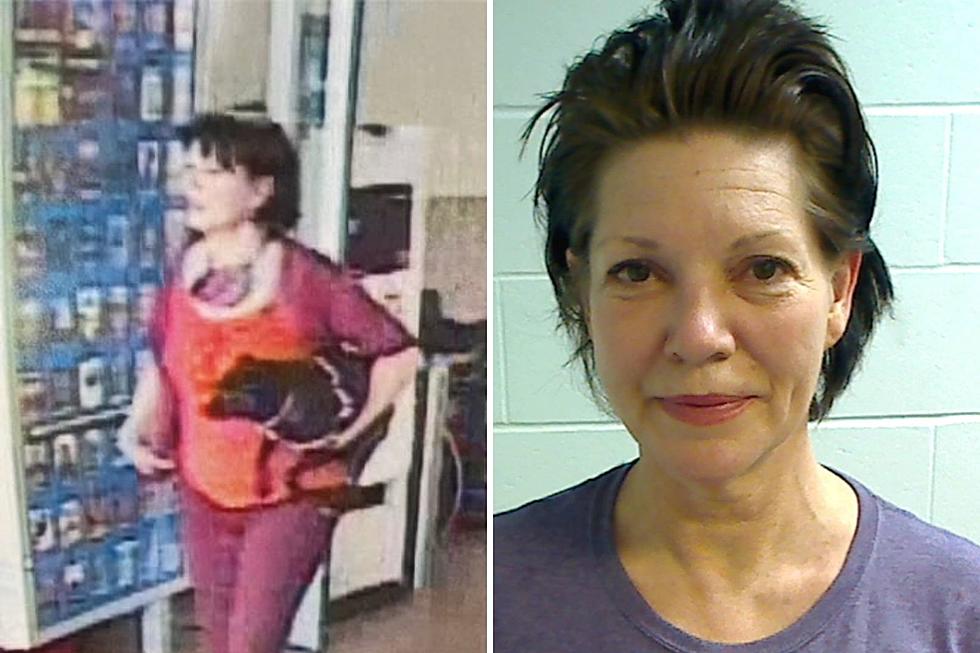 Service Dog Stolen at Somersworth, NH Walmart Found Safe
Surveillance footage of service dog being stolen at Walmart in Somersworth, Christine Olivia Powers (Somersworth Police)
A service dog stolen from a woman while she shopped at Walmart in Somersworth on Wednesday has been returned.
Somersworth Police said the 9-year-old, Mini pincher/terrier mix named Emmy Lou and her owner, a 69-year-old Somersworth woman, were waiting in line at a checkout. The owner stepped away for a moment to get a drink and when she returned Emmy Lou was gone.
After releasing an image from the store's surveillance video showing the dog being carried away by a woman Somersworth police said they received a call from someone early Friday afternoon that a woman matching the image was walking on Central Avenue in Dover. Dover Police located the woman and the dog who appeared to be in good health.
Emmy Lou and her owner have been reunited.
Christine Olivia Powers, 56, has no home address and was charged with misdemeanor theft. She has an active warrant for her arrest from Pennsylvania for a probation violation involving a theft conviction. She will be held at the Strafford County House of Corrections pending her arraignment on Monday.
"You guys are awesome."
Deborah Cyr identified herself as Emmy Lou's owner in a comment on the Somersworth Police Facebook page.
"My heart is so filled with love for everyone involved with finding my Emmy! I can never thank the Somersworth Police Department enough for all they did to get her back to me! You guys are awesome," Cyr wrote. "I want to know who saw them and called it in, the Dover P.D., and all the caring people who shared our story and were looking out for my Little Lou Lou Belle! God bless you all!"
Cyr said that since returning home she has been fed, received "special treats," been visited by neighbors and enjoying her favorite thing, belly rubs.
Contact reporter Dan Alexander at Dan.Alexander@townsquaremedia.com or via Twitter @DanAlexanderNH
UPDATED 2021 Halloween Trick or Treat Times on the Seacoast
Here's the official time and dates for trick or treat on the Seacoast for Halloween 2021 listed alphabetically by town. All times are subject to change without notice due to weather and other factors. We'll add to the list as we learn of more dates.