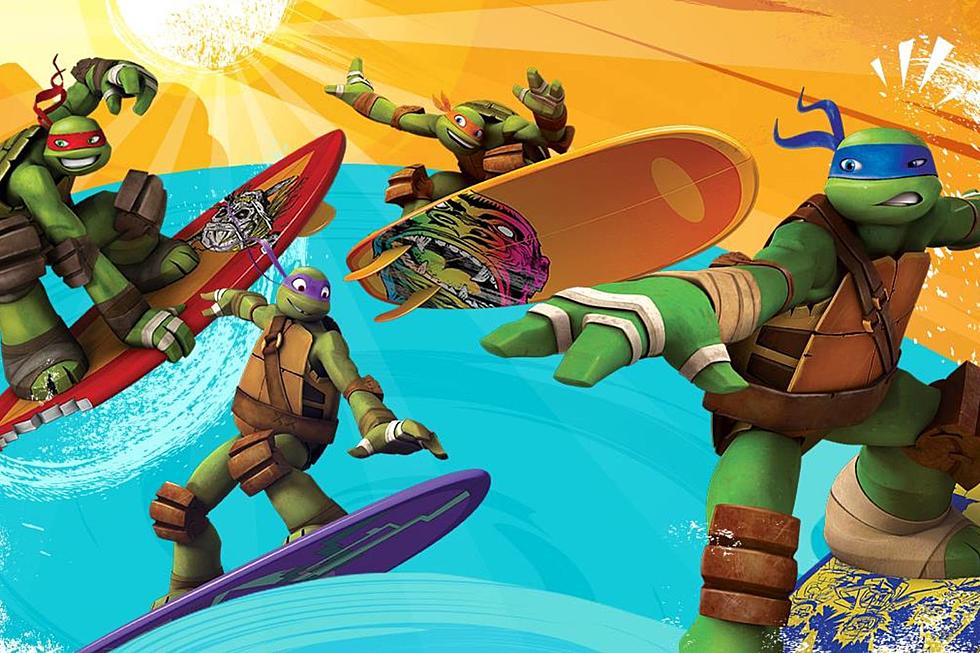 Teenage Mutant Ninja Turtle Manhole Covers Coming to Their Birthplace in Massachusetts
Teenage Mutant Ninja Turtles via Facebook
Supporting the arts in such a fun way is definitely how I describe this.  Manhole covers are jewelry for our streets, so to speak, and art under our feet if done correctly.
According to Mass.com, the city of Northampton, in the western part of Massachusetts, is using $20,000 for these custom manhole covers to pay tribute to the Teenage Mutant Ninja Turtles. The town is the birthplace of these famous turtles, who even grace the side of a building downtown once owned by co-creator Peter Laird.
The idea and first drawings were born in Northampton, where the two creators, Peter Laird and Kevin Eastman, met. Kevin was born in Sanford, Maine, and grew up in the Portland area, while Peter was born and raised in the Northampton area.  This arts project is in thanks to grant funding from our federal government's pandemic relief money rolling out to cities nationwide.  Peter and Kevin started the Teenage Mutant Ninja Turtles discussion in Northampton in 1982 before moving to Dover, New Hampshire, where Kevin was living.
As you may know, the Teenage Mutant Ninja Turtles is a children and teen cartoon and comic strip-turned-media-empire that follows the four, super cool, crime-fighting turtles named Leonardo, Michelangelo, Donatello, and Raphael.  They're superhero brothers who keep the world safe.
According to Mass.com, this Northampton Ninja Turtles project will support the local arts scene and famous residents with four custom-made manhole covers along Main Street, which is being redesigned over the next few years.
Mass.com says Northampton has awarded $4 million in grants to more than 60 local nonprofits, businesses, and projects, including the arts.
Cowabunga!
'90s Toys That Spark Instant Childhood Memories
This '90s nostalgia is sure to make you feel like a kid again.
LOOK: 30 Best Major League Baseball Home Run Celebrations Using Props
We examined every Major League Baseball team and found our 30 favorite home run celebrations where players brought props to the party.