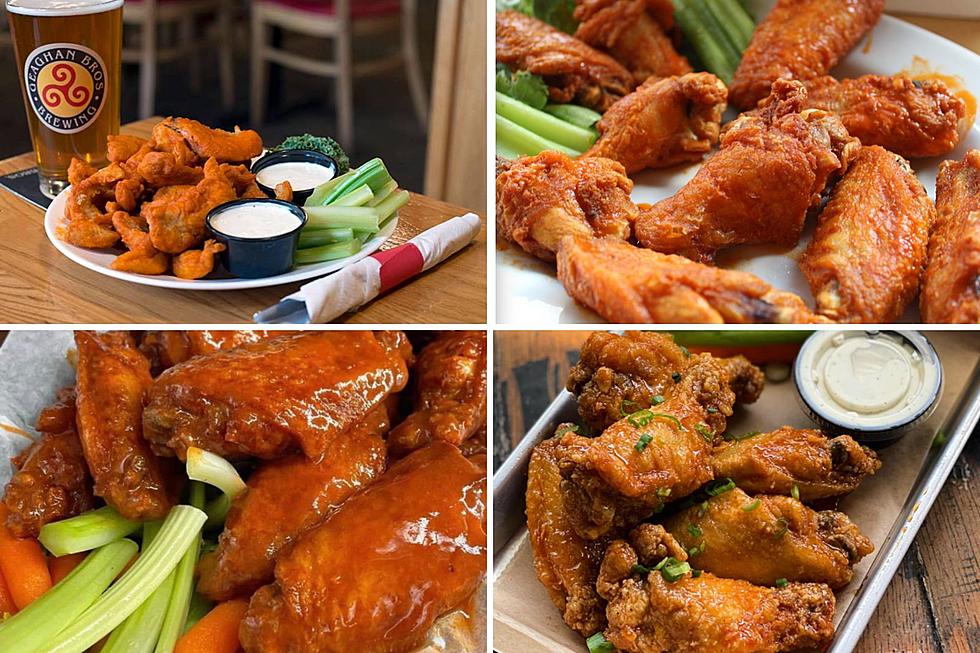 These Are 20 of the Best Places for Chicken Wings in Maine
Samuel's Bar and Grill, Geaghan's Pub & Craft Brewery, Bentley's Saloon, Bingas Windham via Facebook
Everybody loves chicken, right?
You can fry or grill it. You can have it by itself in the form of drumsticks and wings, or enjoy it as part of a larger meal like a sandwich, salad, pizza, various Mexican, Chinese, & Japanese dishes, and countless other entrées. We could go on and on. No matter what mood you're in, you can never go wrong with incorporating some chicken into your next meal.
New England's the place to be if you're looking for top-quality chicken. As it turns out, New Hampshire is even home to the restaurant where chicken tenders were first invented. How cool is that?
Anyway, let's focus on chicken wings for a second. Where are some of the best places in Maine to indulge in some wings, perhaps covered in your favorite sauce like buffalo, barbecue or teriyaki?
Thanks to recommendations from locals on Facebook, we now know of 20 establishments in the state that serve some killer chicken wings. Let's take a look at what and where they are. What do you think? Did your favorite spot(s) make the list?
These Are 20 of the Best Places for Chicken Wings in Maine
We don't know about you, but our stomachs are already rumbling over here.
Now, here's where you can find some of the best chicken wings in New Hampshire. How many of these places have you been to?
These Are 30 of the Best Places for Chicken Wings in New Hampshire
If you like chicken wings, you most definitely like chicken tenders. Here are some of the best places in the Granite State for some scrumptious tendies.
These Are the Best Places to Get Chicken Tenders in New Hampshire
Yeah, we know a thing or two about chicken tenders in New Hampshire! They were invented in our fine state after all! Here are some the best places to get this delicious crowd pleasing comfort food in the Granite State.