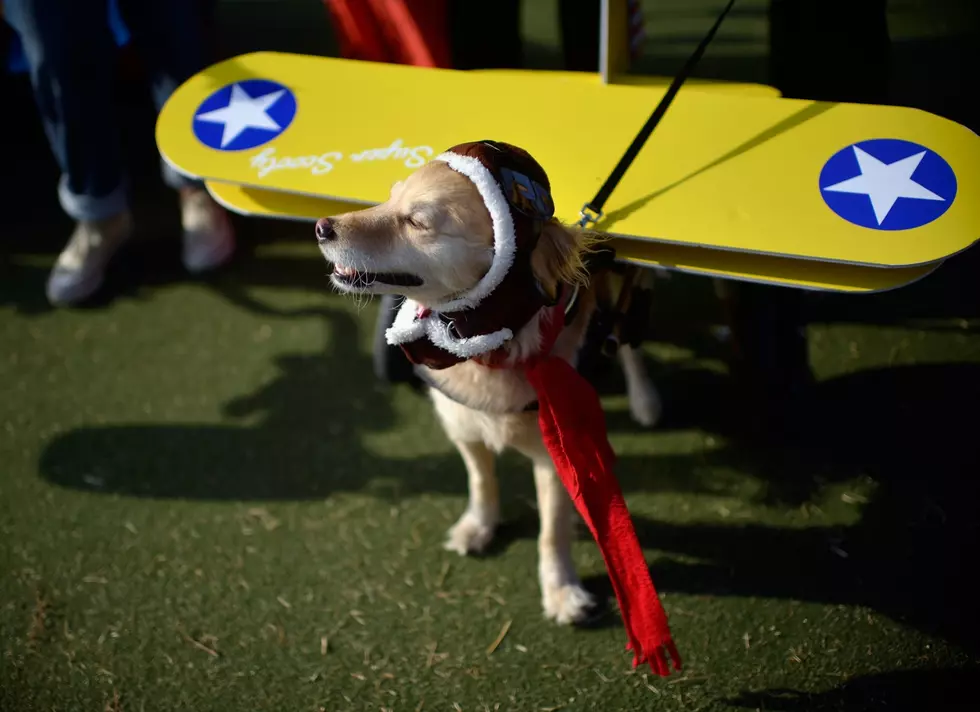 These Pets Are Ready For Halloween In New Hampshire & Maine
Chelsea Guglielmino/ Getty Images
Is there anything cuter than a dog dressed up as a super hero costume for Halloween? Maybe a cat all decked out in a tutu as a ballerina?
I'm kind of bummed I won't be one of those dog dads who gets to dress up his pup and post pictures all over my Facebook and Instagram page. After suffering this unfortunate indignation while Christmas shopping last year...Marley does not like Halloween.
Whether you dress your pet for Halloween, or not...you can't argue with the fact lots of people do. CNBC says The National Retail Federation estimated 16 percent of Americans plan to dress their pets in Halloween costumes this year. And get this...they'll spend almost $440 million on costumes for their pets.
Here are a few of the pet Halloween pictures listeners shared with me this morning...