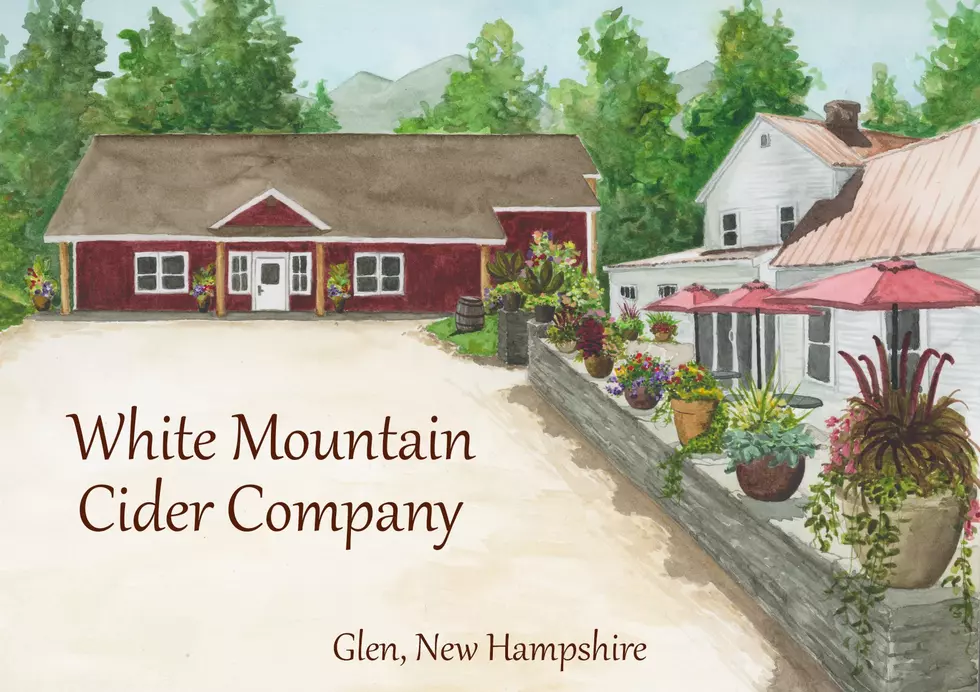 This Apple Cider Slushie In Glen, NH Is Perfect For Fall
White Mountain Cider Company
It seems like the weather can't make up it's mind these days, but Fall is definitely here.  I came across a drink that seems like the poster child for the perfect Fall Drink.
It's an Apple Cider Slushie and you can find it right here in Glen, New Hampshire at the White Mountain Cider Company!
White Mountain Cider Company's Facebook page describes their cider as "tart, but not so tart it makes you pucker!"
So, what goes into an Apple Cider Slushie?   I spoke with Asst. Store Manager Michael Gowitzke and he said that it's literally just 100% apples!
They use a combination of Macintosh and Courtland apples and don't add any preservatives or anything else.  It's just pure pressed and stored in a cold storage unit.  It sounds so good!
I asked him what some of the other customer favorites there are and I have to say I want to try one of everything.  They have apple cider donuts with their own donut spice recipe, mini baked apple pies and even apple pecan muffins and fritters!
Teresa and Scott Stearns, both graduates of the Culinary Institute of America, are the owners of White Mountain Cider Company which also serves some delicious food in their restaurant. They have indoor and outdoor seating, as well as a marketplace where you can take home some of these delicious treats!
The restaurant is open Thursdays-Mondays 5pm to 9pm and the Marketplace is open Thursdays through Mondays from 8am to 5pm!
Check out the restaurant menu here.
KEEP READING: 3-ingredient recipes you can make right now