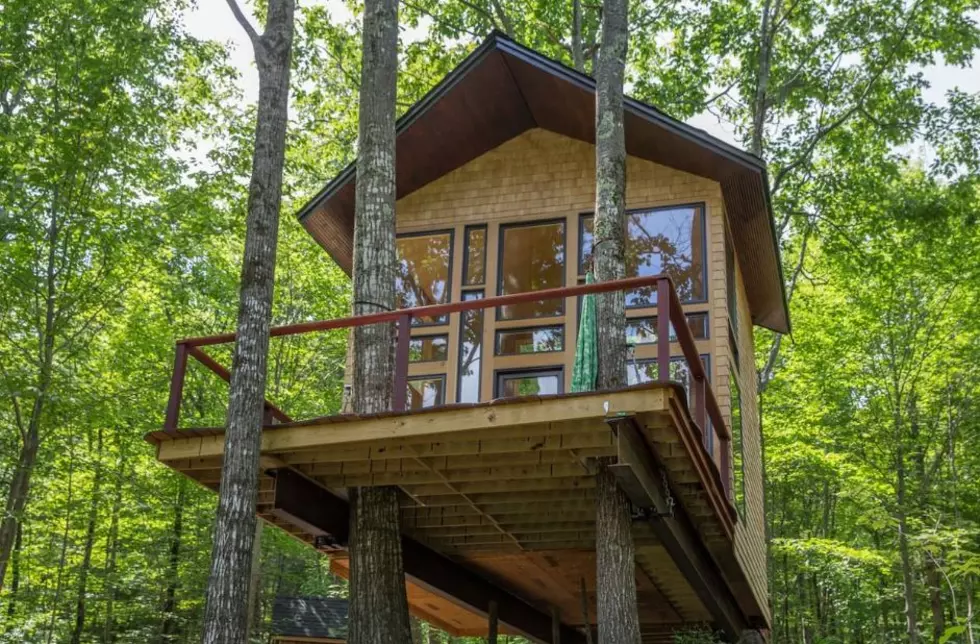 This Treetop Oasis in Newbury, New Hampshire, Brings Glamping to the Next Level
Allie/Airbnb
We can all agree that life has been very overwhelming lately. Personally, I would be more equipped to take on the stresses of daily life if I could just have a quick reset, just one weekend away from it all! I was scanning Airbnb last night to see if anything caught my eye. I found this incredible tree house in Newbury, Newhampshire, and in the description it said "off the grid". TELL ME MORE!
You can check out the full listing on Airbnb here:
" Located on 100s of acres of private land abutting 1000s of preservation land allows for walking for miles in the forest without seeing another soul."
Now THAT's social distancing!
Take a Peek Inside this Treetop Oasis in Newbury, New Hampshire
Staying in this tree house one day is now on my bucket list! Have you ever stayed in a tree house? Was it as awesome as it seems?
See the Must-Drive Roads in Every State