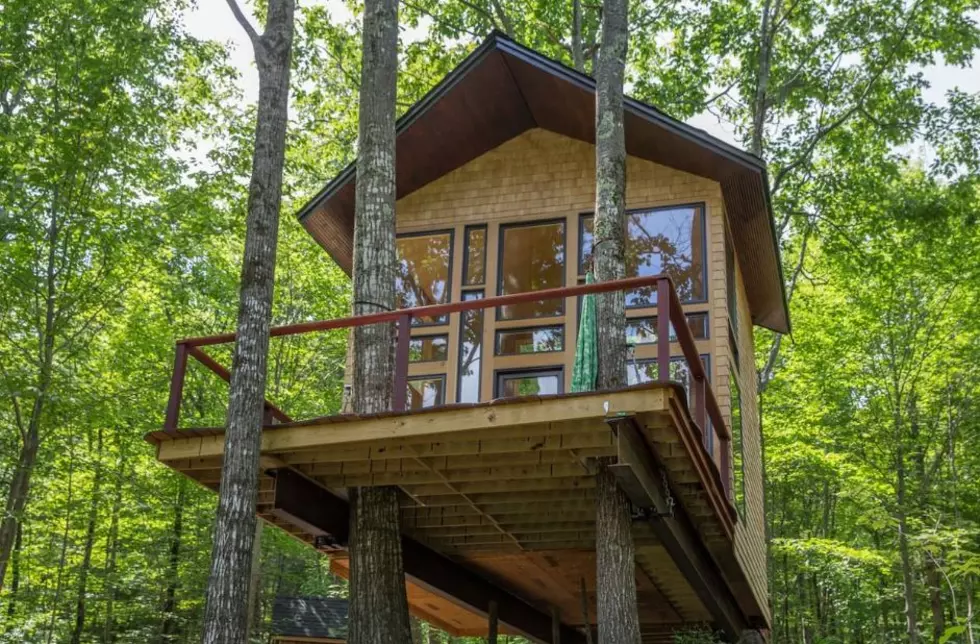 This Treetop Oasis in Newbury, New Hampshire, Brings Glamping to the Next Level
Allie/Airbnb
We can all agree that these past few years have been very overwhelming. Personally, I would be more equipped to take on the stresses of daily life if I could just have a quick reset; one weekend away from it all!
I was scanning Airbnb last night to see if anything caught my eye. I found this incredible tree house in Newbury, New Hampshire, and in the description it said "off the grid". "TELL ME MORE" I shouted in a room that only I was in.
The description says:
" Located on 100s of acres of private land abutting 1000s of preservation land allows for walking for miles in the forest without seeing another soul."
I love people but sometimes you just want a few days of solitude. Ya know?!
Take a Peek Inside this Treetop Oasis in Newbury, New Hampshire
You can check out the full listing on Airbnb here:
These remodeled, modern treehouses always pop up on Airbnb and one of these days I will stay in one. It's totally on my bucket list!  Have you ever stayed in a tree house in New England or elsewhere? Was it as awesome as it seems?
Picturesque Farmhouse in Hooksett, NH, is Basically 14 Houses in One
Love Yellowstone? This is the Perfect Place to Channel Your Inner John Dutton