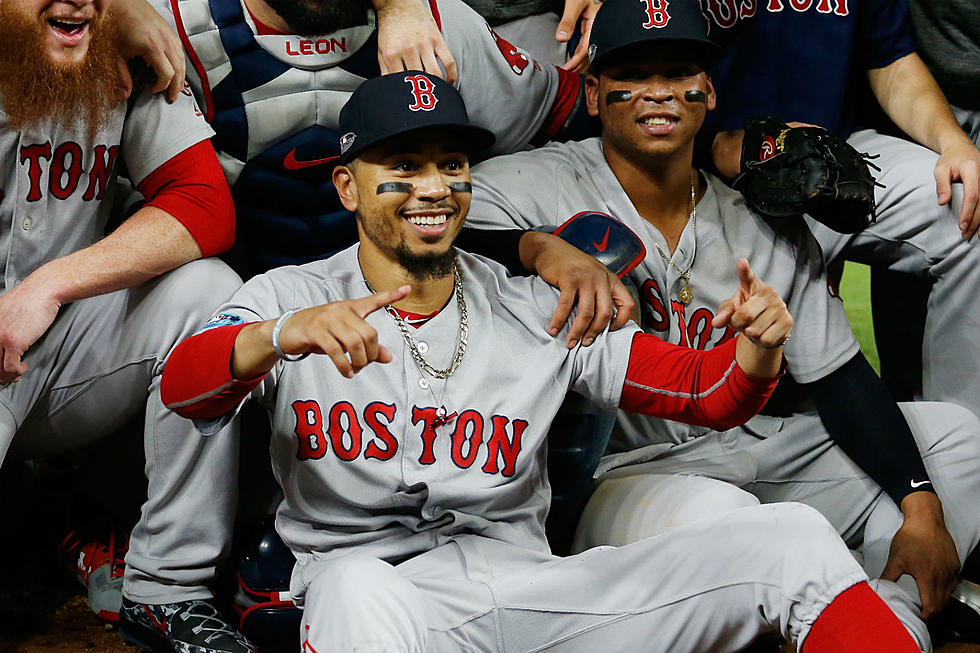 Top 5 Reasons You Want The Boston Red Sox to Win the World Series
Credit Getty Images
As you know by now, the Boston Red Sox are heading to the World Series after beating the Houston Astros in five games of the American League Championship Series.
This trip to the World Series for the Red Sox will be the first one in five years. Below, are the Top 5 reasons why we want Boston to claim their 9th World Series title!
#5 - Well, it's pretty obvious! Everyone wants bragging rights to another championship season within our Boston sports teams. If the Red Sox win, it will be their 9th overall. They have won the World Series in 2013, 2007, 2004, 1918, 1916, 1915, 1912, 1903.
#4 - Who Doesn't Love a Parade - More than likely, if Boston wins the World Series, there will be a Duck Boat parade in downtown Boston. It's always a nice excuse for baseball fans to skip work (or school) and join in the fun!
#3 - Baseball fans get to have their season last longer. It's as simple as that. The boys of summer prolong their season and in turn, prolong the season for their die-hard fans.
#2 - Who wouldn't want to see the rookie skipper of the team win the World Series trophy during his first season as head coach. Alex Cora has become a fan favorite in the short time he's been here and this would be the icing on the cake after his team won the pennant on his birthday!
#1 - You can do a lot of holiday shopping! Red Sox fans will want to grab anything they can that has the World Series Championship logo next to the Red Sox logo. T-shirts, to hats, coffee mugs to home decor. Your holiday shopping will be a lot easier if the Red Sox win!!