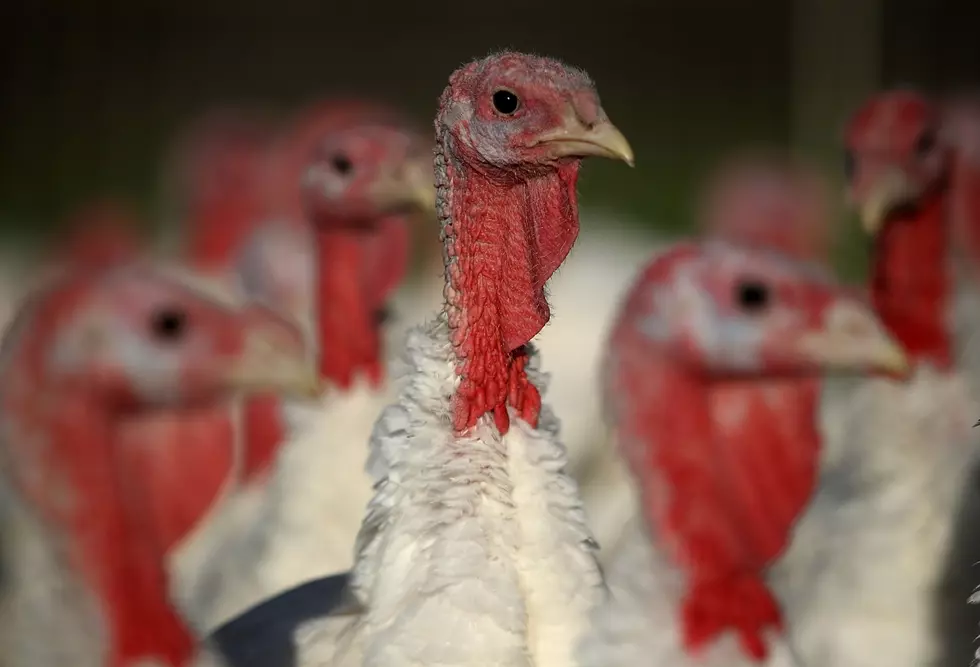 Turkey Recall Due To Deadly Salmonella Outbreak
Justin Sullivan/Getty Images
Well this is really bad timing. With less than a week to go before Thanksgiving,
Jennie-O has recalled over 90,000 pounds of raw turkey.
The outbreak was originally reported back in July, but since then, one person has died and 63 others have been hospitalized. In all, WCVB reports 164 people in 35 states have gotten ill.
They also claim the CDC recommends if you plan on handling raw turkey, be sure you wash your hands after touching it. Cook products thoroughly to avoid getting sick. Thaw turkeys in the refrigerator, not on the counter.