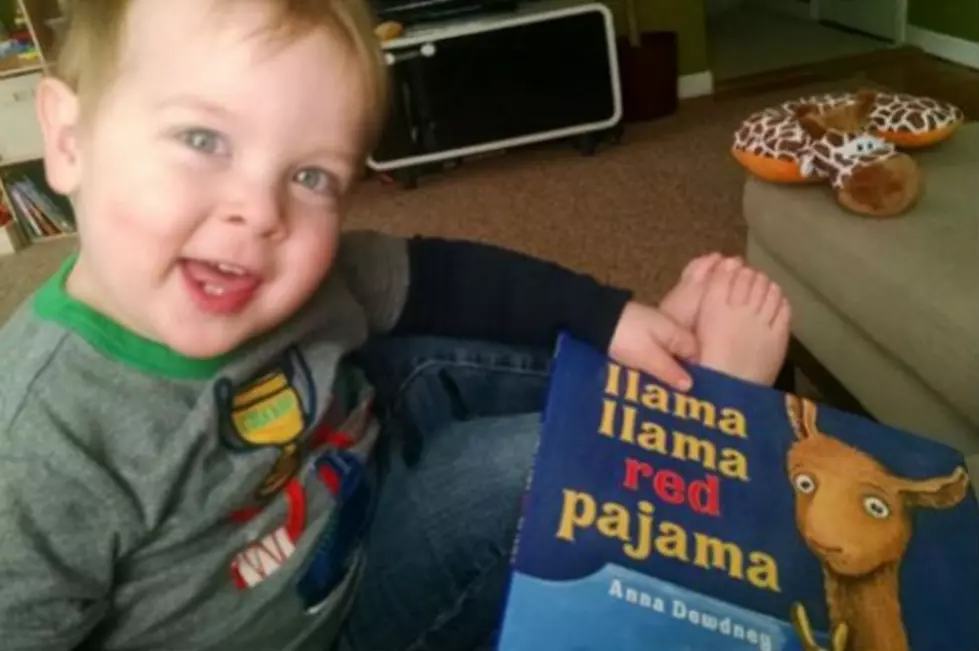 WOKQ Listener Saves the Day for Roy's Son, Theo
Credit Roy Sullivan
Last week during The Morning Waking Crew, we found out Roy Sullivan's little boy, really enjoys the 'Llama, Llama' books, but was missing one very popular book in the series. Thanks to one of listeners, Theo is now a very happy little tyke! 
Monday morning, 'Llama Llama Red Pajama' magically showed up at the radio station. We have no idea who the kind person is because there was no note attached. So, if you're reading this, Roy and his son, Theo would like to say, 'Thank You!' As you can see from the picture, the book has made Theo a very happy child. #PayItForward.
Kick a snowbank
Weather
Top News Stories
Marathon bombing trial begins today
Witnesses of the Boston Marathon bombing will recount the explosions, screams and chaos when testimony begins today in the trial of bombing suspect Dzhokhar Tsarnaev. Prosecutors are expected to present graphic images including surveillance video authorities say shows Tsarnaev placing a backpack just feet from an 8-year-old boy who died in the explosion. Three people were killed in the April 15, 2013 attack and at least 16 people lost limbs.
Man gets 17 years in prison on robbery, gun charges
A New Hampshire man has been sentenced to 17 years in prison on robbery and firearms charges. Prosecutors said 33-year-old Benjamin Hugron of Concord walked into a restaurant in Penacook in August 2013, pointed a gun at the cashier, demanded money, and walked away with more than $300. A week later, prosecutors said he entered a convenience store in the same area and demanded money at gunpoint, leaving with about $400 and merchandise. Hugron was sentenced Monday in federal court.
Maine regulators enact new restrictions for smelt fishing
Maine is making it more difficult to fish for smelts in an effort to help the wriggling fish rebuild populations that have plummeted in the state and elsewhere in New England.
A Maine advisory committee unanimously decided Tuesday the state will enact the new regulations to protect the declining populations of the fish. Smelts are popular in Maine among winter ice fishermen and as a batter fried treat.