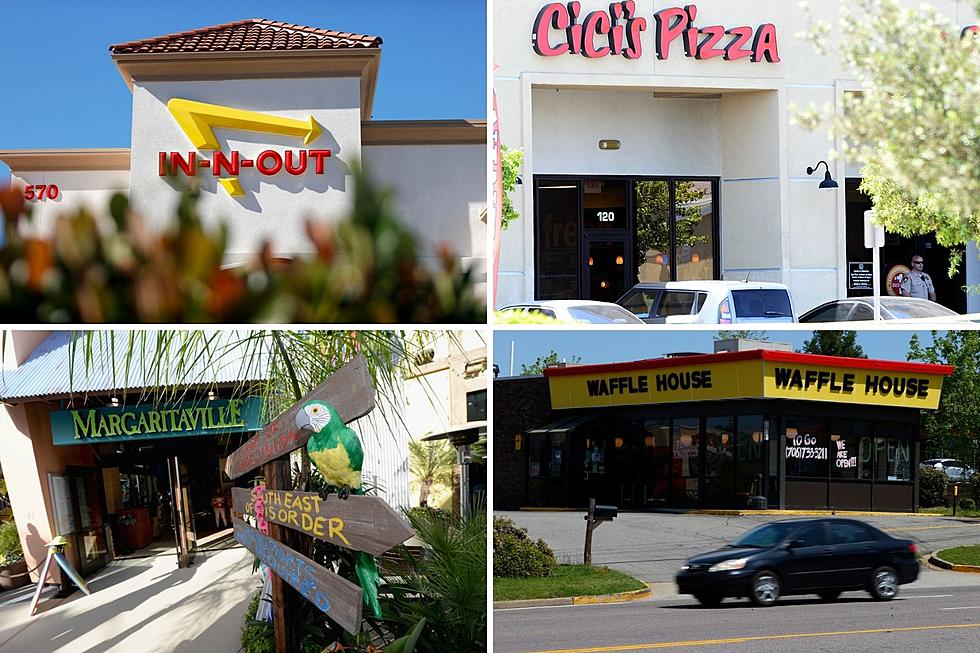 25 Restaurants We Don't Have in New Hampshire but we Totally Should
Getty Images, Canva
One of the fun things about visiting a different state is you get to enjoy the restaurants that they have but we don't! For example, when one visits New Jersey, stopping at Wawa is a must. (not a restaurant, I know, but Wawa is a place filled with joy and wonder and their coffee is really good) When I was in Florida for an internship at Disney World, I was obsessed with BAHAMA BREEZE! They had this chicken with mango salsa that I still dream about. And any state that has a Cheesecake Factory it's pretty much guaranteed I'm going there because I love a restaurant that offers Thai lettuce wraps AND pasta AND burgers and everything in between.
But imagine if all of the restaurants that we love in other places were right here in New Hampshire. Then we would NEVER HAVE TO LEAVE! lol I'm kidding. Or am I?
What is the restaurant that if they opened a location in New Hampshire you would dance around the house with glee?
We took a poll on our WOKQ Facebook page so we could hear from the people, and low and behold you guys have some passionate opinions!  Here are the most popular answers:
25 Restaurants We Don't Have in New Hampshire but we Totally Should
How great would it be if all the best restaurants were right here in the Granite State? WOKQ listeners wish these 25 restaurants would open a New Hampshire location!
25 Places in Maine That Only Takes Cash
10 Favorite New Hampshire Pizza Places Chosen by Granite Staters