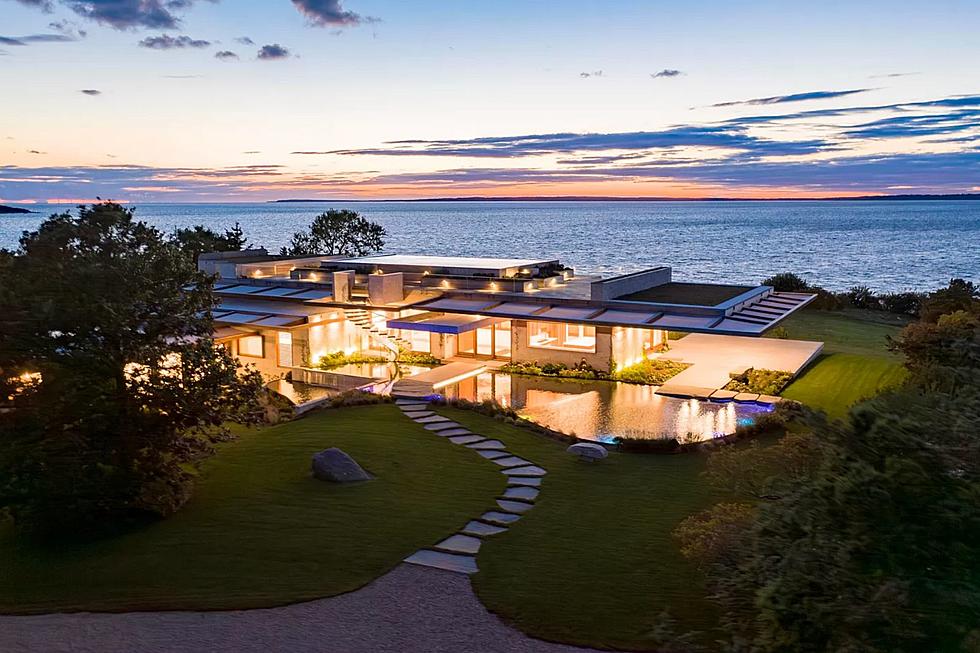 $26.5M Breathtaking Beachfront Estate in Martha's Vineyard Could Be Out of a Magazine
Gerret C Conover, LandVest MV
Who doesn't love peeking inside million-dollar homes?
Even if you're like this writer and don't have that kind of cash lying around, it's always fascinating to see how the other half lives. Whether a house has a fancy interior, best of the best appliances, panoramic waterfront views, or extra amenities that reduce the reasons you'd ever have to leave (we're talking bowling alleys, arcades, theaters, spas, tennis courts, and more), it's always interesting to see how grand these properties are. For some homes, their appeal not only lies in their amenities, but unbeatable coastal views and luxury throughout. Enter this exquisite beachfront estate on the market for $26,500,000.
Known as Minawetu, this seven-bedroom, nine-bathroom home sits on three acres of land at 60 Bartimus Luce Road in West Tisbury, Massachusetts, right on Martha's Vineyard. It's listed by Gerrett Conover with LandVest MV. When yours truly viewed the pictures of this stunning property, they were so breathtaking that they almost didn't look real. It's so easy to picture this place on the cover of a magazine thanks to its unbeatable beachfront views.
The newly-built house has tons of state-of-the-art features, from reflection ponds and waterfalls to a wine cellar, entertainment room, gym, media room, sauna, and more. Oh, and did we mention there's a huge rooftop pool where you can watch the sunset while going for a swim? An accessory building, botanical gardens, and self-sustaining solar energy technology round out the countless amenities this exquisite property offers.
So, what are we waiting for? Let's explore Minawetu.
$26.5M Breathtaking Beachfront Estate in Martha's Vineyard Could Be Out of a Magazine
Gallery Credit: Megan
20 New England Restaurants That Deserve to Be on Food Network
Locals shared their thoughts on what restaurants they would like to see on Food Network. Here are the most popular suggestions, in no particular order.
Gallery Credit: Megan
Guy Fieri Highlights These 10 New England Restaurants on 'Diners, Drive-Ins and Dives'
Here are 10 New England restaurants that were featured on Diner, Drive-Ins, and Dives. Let me know if you've ever been to these places!
Gallery Credit: Riley