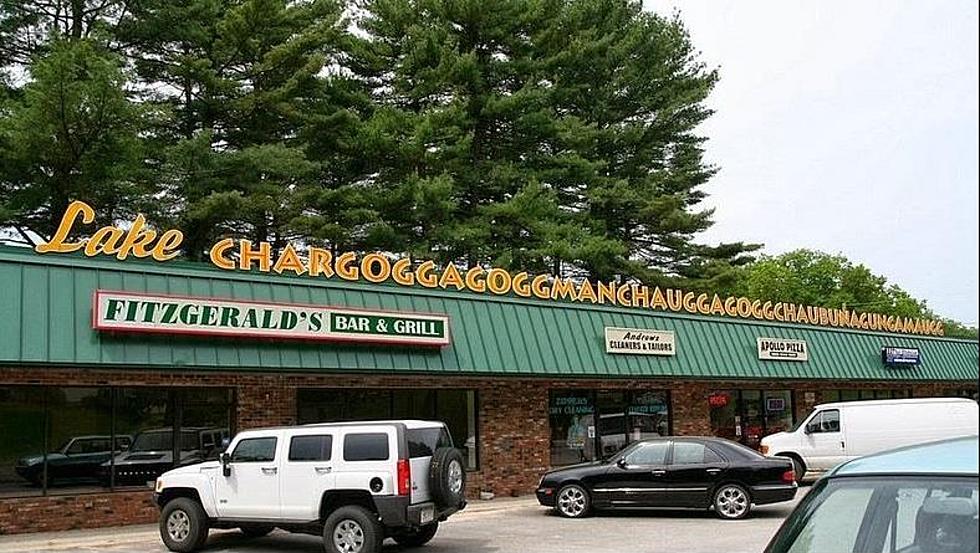 45-Letter Massachusetts Lake Featured on 'Jeopardy!': Lake Chargoggagoggmanchauggagoggchaubunagungamaugg
Lake Chargoggagoggmanchauggagoggchaubunagungamaugg, via Facebook
Have you ever heard of Lake Chargoggagoggmanchauggagoggchaubunagungamaugg?
Yes, that is a REAL name of a lake, and it is enormously long. 45 letters, to be exact.
The name of the lake has more G's in its name than the average depth of water in the actual lake. Just to put that into perspective, Chargoggagoggmanchauggagoggchaubunagungamaugg has 15 G's. The average depth is 13 feet.
The name of the lake was even featured on the TV show Jeopardy!:
As asked in Jeopardy!, the lake is located in Webster, Massachusetts, which is near the Connecticut border.
According to a New York Times article,  "the real meaning, said Paul Macek, a historian in Webster, a community of about 17,000 just northwest of where Connecticut, Rhode Island and Massachusetts intersect, is 'English knifemen and Nipmuck Indians at the boundary or neutral fishing place.'"
That seems like a BIG word for a really simple meaning.
Interestingly enough, in the 1920s, a reporter for The Webster Times, Lawrence J. Daly, specified the meaning as "You fish on your side, I fish on my side, and nobody fishes in the middle."
So, is this sucker in the Guinness World Records? The short answer is no.
Sam Knights, a spokesman for the Guinness World Records, explains that there is no record for the lake with the longest name. That said, the lake does have some clout.
There IS a title for the  longest "place name", AKA the place, town, lake, or location with the longest name.
That title, unfortunately, does not go to Lake Chargoggagoggmanchauggagoggchaubunagungamaugg, athough that IS the longest place name in the United States.
The actual Guinness World Record for the longest place name is known as "the 'most scholarly transliteration' of the official name for Bangkok: "krungthephphramahanakhon bowonratanakosin mahintharayuthaya mahadilokphiphobnovpharad radchataniburirom udomsantisug," according to the New York Times.
Look Inside the Most Expensive New England Homes on the Market
These are the most expensive homes on the market in each New England state as of August 1, 2023.
Gallery Credit: Megan
These New Hampshire and Maine Hiking Spots Are Perfect for Beginners
Gallery Credit: Megan