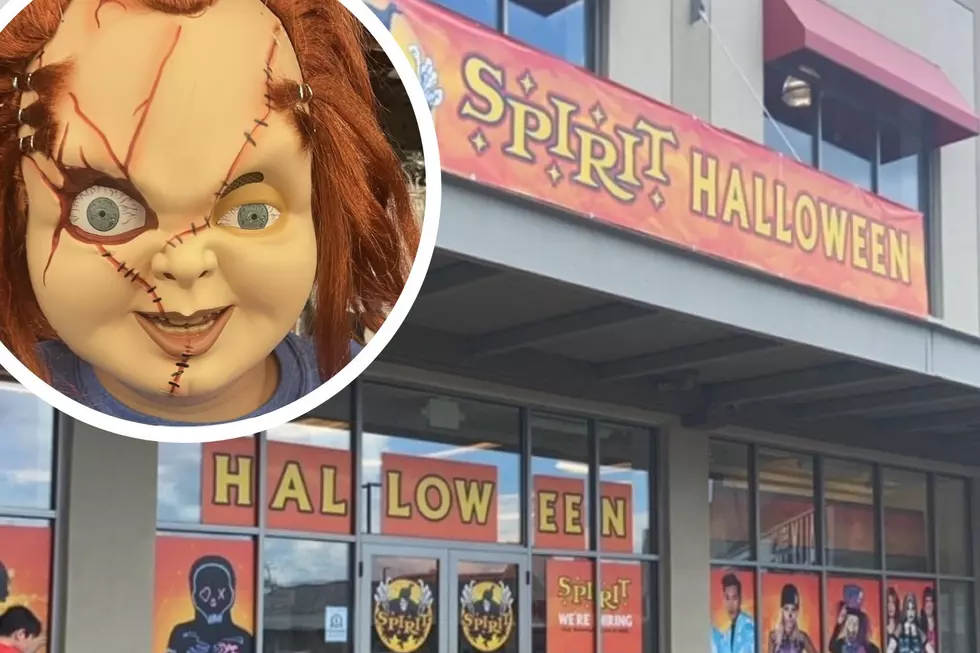 Attention Spooky Shoppers: Spirit Halloween is Open in Some New England States
Chantel
It is almost time for pumpkin everything. Fall is just around the corner and some stores already have been having a "code orange" (they have been starting to sell Halloween merchandise). If you are excited about Halloween already, then you are probably ready to start decorating and planning your costumes.
There is one store that is the royalty of Halloween stores. Of course, I am talking about Spirit Halloween. With a variety of animatronics, costumes, decorations, and accessories, Spirit Halloween offers just about anything you will need for your spooky holiday.
Well, there is some good news and bad news if you are ready to start shopping. The good news is that some Spirit Halloween locations in New England are open, the bad news is that some of the New England locations are not yet open.
Some may argue that it is too early for Spirit Halloween to be open, maybe that is the reason that some have yet to open.
However, if you are in Maine, it may be a lot harder to get to a Spirit Halloween right now. There is only one location in Maine (Bangor) that is currently open. More locations will open in Maine later this year in Biddeford, South Portland, Augusta, and Auburn.
Your best chance of finding an open Spirit Halloween is in New Hampshire or Massachusetts (the majority of the store's locations in both states are already open).
To stay up to date with locations and hours, you can find more information here.
EASY DIY: Spooky & Sweet Halloween Charcuterie Boxes
Looking for a super easy Halloween treat to make for friends, family, or co-workers? YOU NEED TO MAKE THIS HALLOWEEN CHARCUTERIE BOX!
12 Hilarious and Creative Scarecrows that Win Halloween in New Hampshire
When it comes to Halloween/Fall decor Granite Staters BRING IT! Here are some of our favorite scarecrows from Halloween 2021 in New Hampshire.