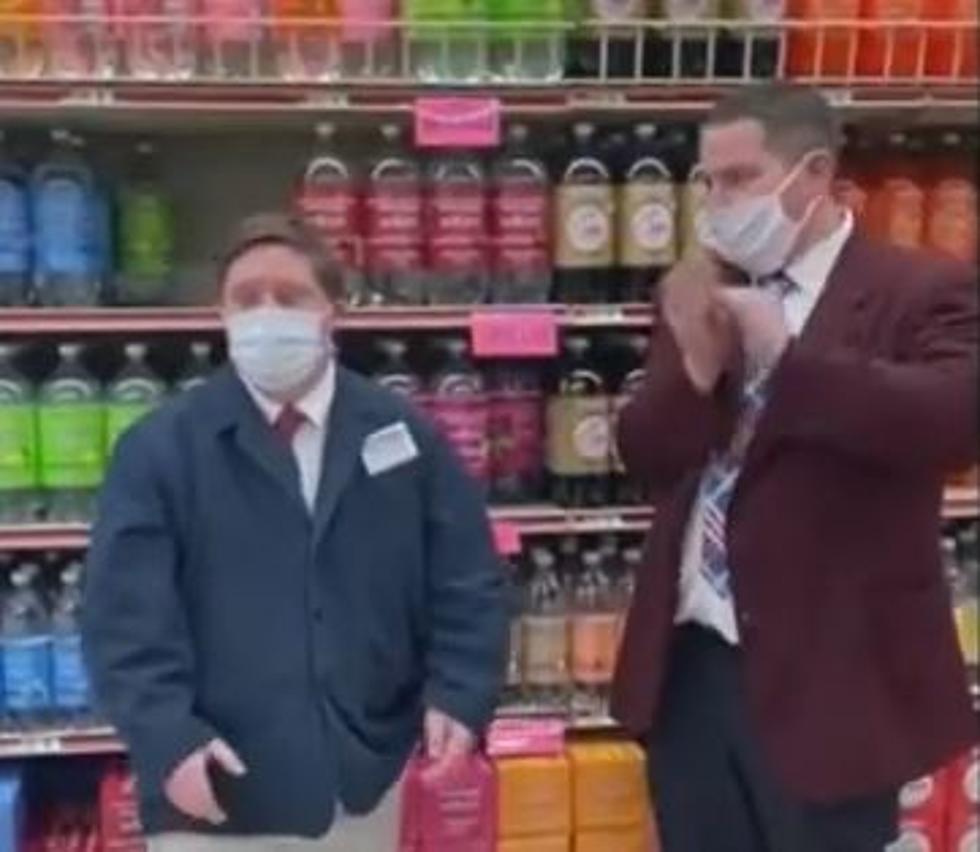 Bagger With Down Syndrome Celebrates Huge Milestone
You Tube
Market Basket is one of the many companies who have made a commitment to hiring people with special needs.
The Tewskbury, MA location is no different, and one of their employees just celebrated a very special milestone!
According to Lowell Sun, Philip Donahue has worked there for 25 years bagging groceries and putting smiles on customers faces.
Coronavirus has kept Donahue away from the store, but he was recently asked back to get a special name tag and hear his name over the loudspeaker acknowledging this great accomplishment.
Market Basket Operations Manager David McLean tells Lowell Sun that Philip is a bit of a celebrity in the store:
"I know that a lot of customers look for him and he looks for them, and there's a lot of joy in Philip's work and relationship with our customers,"
Store Director Brian McCullough says that they hope they are lucky enough to have Philip for the next 25 years as well.
I think it's great to see these stores giving opportunities to people with special needs.
Maureen Gallagher is the executive director of the Massachusetts Down Syndrome Congress and she tells Lowell Sun that Philip is a "trailblazer and role model".
Gallagher also gave credit to Market Basket for being so inclusive and really diversifying their workforce.
Gallager also tells Lowell Sun that you can read more stories like Philip's at yournextstar.com,
According to the website, it's designed to  " open the eyes of employers in Massachusetts to the power of people with Down syndrome in the workforce, and help them find the qualified candidates they need."
Congratulations to Philip Donahue! Way to go!
KEEP READING: These Major Retailers Will Be Closed on Thanksgiving 2020