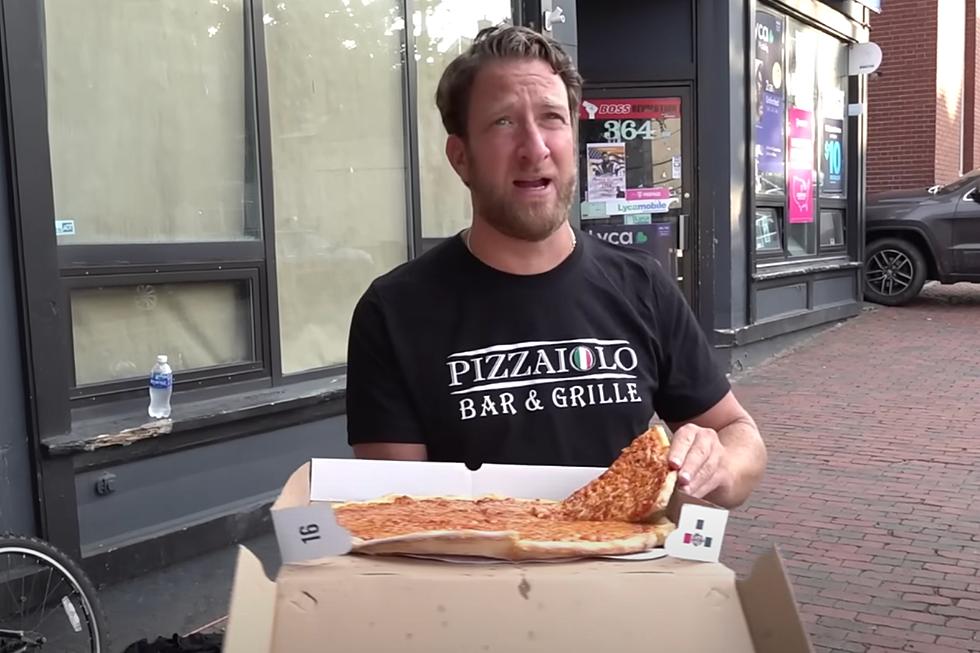 Barstool's Dave Portnoy Deems This Maine Pizza Spot the 'Best in the Old Port'
One Bite Pizza Reviews via YouTube
Unpopular opinion, maybe, but Dave Portnoy from Barstool Sports is easily one of the most entertaining humans I've ever ignorantly watched on YouTube for far too many hours than I should.
The man took a trip to Portland, Maine, to record a whole bunch of pizza reviews for his infamous One Bite bit, and it sent Maine residents up a wall one way and down the other.
Hilarious. Comedic gold. Hate him all you want, but I love the chaos it's causing.
While he was here, he was told by a since let-go employee of OTTO pizza, that he had to review Pizzaiolo's pizza while he was in town because it's better. Classic rookie teenager move, but she wasn't wrong. Right?
Well, he listened to her.
Here's Portnoy's full review of Pizzaiolo in downtown Portland, Maine:
He gave them a solid 8 ranking while saying, "The girl was right... good stuff."
He even went as far as to say, out of all the pizza joints he's stopped at in the area to try, "Pizzaiolo is the best in the Old Port."
Those are big words. That's a BIG sentence for Mainers.
I'm just glad the cashiers that work there didn't diss their own place of employment the way the OTTO girl unfortunately did.
Here's a fun fact for you that you didn't ask for. His ex-girlfriend is from the capital of Maine, Augusta. The man clearly has a ton of love for Maine and congrats to Dave for single-handedly sending an entire state into a complete and utter shamble.
55 Places to Get Great Pizza in Portland, Maine
Looking for pizza tonight? Don't worry Portland has you covered. Try one of these 55 pizza places in Maine's biggest city.
Gallery Credit: Chris Sedenka
7 Maine Pizza Places Barstool's Dave Portnoy Needs to Visit
Here are some Maine pizza places he should make the trip to check out if he hasn't already.
Gallery Credit: Krissy