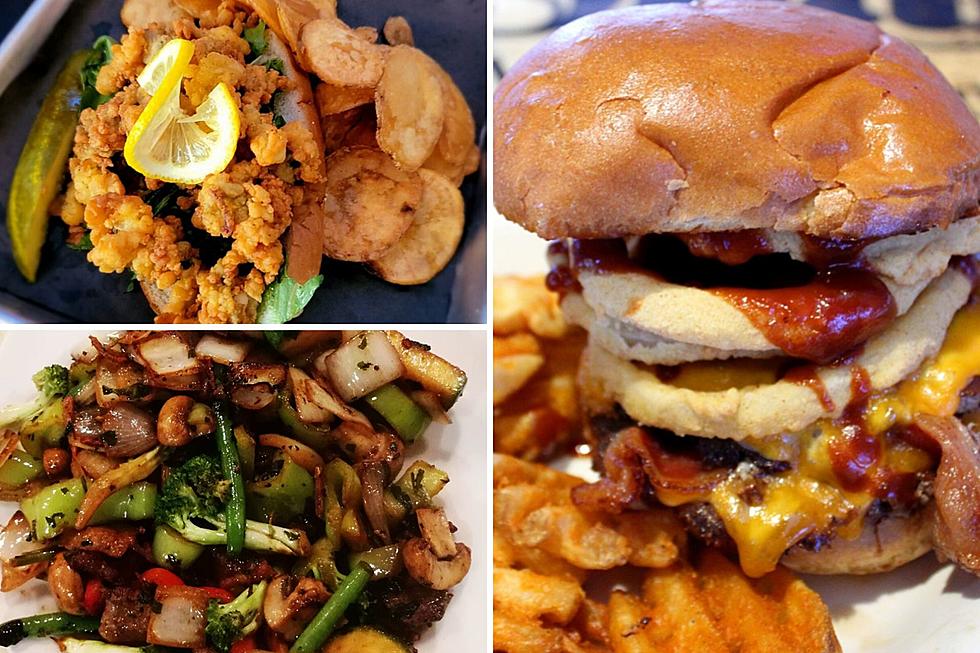 These 18 New Hampshire and Maine Restaurants Deserve More Recognition
Locals Restaurant & Pub, Durbar Square restaurant, The Shanty via Facebook
It's no secret that we have a loud and proud foodie population here in New England, and with good reason.
Countless magazines, websites, and digital platforms have written about our diverse and delicious food scene. Many of our New England restaurants were featured on Yelp's 'Top 100 US Restaurants 2023' list, visited by Guy Fieri of Diners, Drive-Ins and Dives, or praised by the New York Times on their prestigious Restaurant List.
The existence of the Seacoast Eats Facebook group is further evidence of how much we love our food. With over 44,000 members at the time of this writing, the page continues to draw in crowds eager to talk about their favorite restaurants, share updates on openings and closings, and discuss the best (and worst) eats around. It's the perfect place to get the scoop on all things food on the Seacoast.
A while back, someone shared a post to the group asking for recommendations on nearby restaurants that deserve more recognition. We tend to frequent a select few establishments where we know what to expect, and end up missing out on equally-amazing ones that aren't on our radar. So, it was definitely encouraging to see 200+ responses by locals eager to show their favorite spots some love.
Of the countless restaurants praised, we've highlighted 18 of the most popular recommendations for New Hampshire and Maine below. Let's learn more about these places, and give them the recognition they deserve.
These 18 New Hampshire Restaurants Deserve More Recognition
Gallery Credit: Megan
Locals believe these New England restaurants deserve to be on Food Network. Do you feel the same?
20 New England Restaurants That Deserve to Be on Food Network
Locals shared their thoughts on what restaurants they would like to see on Food Network. Here are the most popular suggestions, in no particular order.
Gallery Credit: Megan