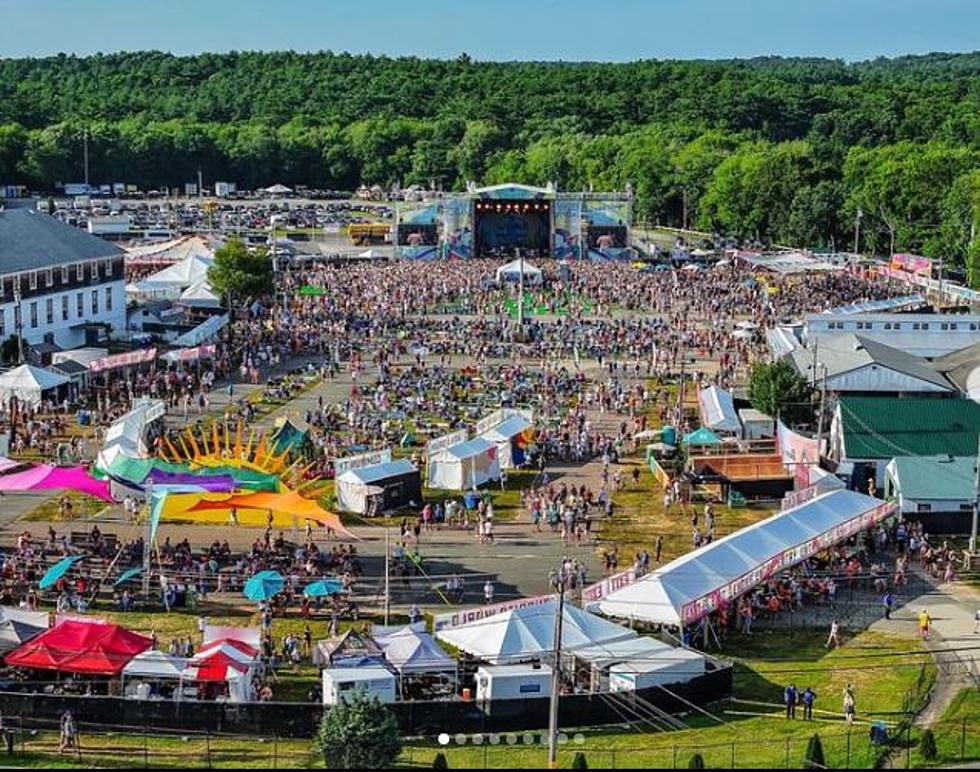 Best 3-Day Music Festival in New England Takes Place Every Year in Massachusetts
Levitate Music Festival, Via Instagram
If you have ever wanted to go to a music festival but have been worried about logistics, crowds, adequate water, and whether or not a music festival is for you, look no further than Levitate Music Festival in Marshfield, Massachusetts.
This summer was my second time ever going to Levitate, and I will return every single year.
Levitate has been putting on this incredible three-day music festival for 10 years (this year was the 10-year celebration). And the crowd certainly showed up for year 10.
There are three stages at the music festival. So although it looked crowded at that stage, it really does not feel overwhelming.
One of the biggest reasons I was hesitant to go was the fear of being overwhelmed by a massive crowd.
You can choose to be in the crowd, or like the image above, set up your lawn chairs and enjoy the show from afar.
Here is a sky shot of the final night. People are all around one stage for the last night headliner: Brandi Carlisle.
But again, there are three stages. So you get to pick who and when you want to see.
You organize your day how you want.
So, maybe you want to hear a few bands you have never heard. Maybe you want to check out the band with the biggest crowd, or the opposite: check out the band with a small crowd and be introduced to new music.
They do a great job of spacing out performers and locations to provide a full day of music at various locations (avoiding the mass amount of people pushing and shoving to get to the next artist).
Below is what the schedule usually looks like:
And the music? Just phenomenal.
Jam bands, reggae, indie, and alternative music can all be found at this incredible festival.
Here is a local favorite: Rebelution. The crowd loved it.
There are also many really unique aspects of this music festival, too.
The food vendors are amazing, as is the ability to bring a camp chair, come and go as you please, and buy bus tickets with shuttles to local campgrounds. There's even a skate park in the middle.
So, you can either shred or watch people skateboard, something I always find impressive and cool to watch.
The best two aspects of this music fest for me are the misting stations and the water jug fill-up stations.
Yes, July is hot. There are shade and misting stations to keep attendees cool all day long. They also allow you to bring a water cup and provide free water stations. So you can rest assured, you will be hydrated for FREE!
If you have never been, check out Levitate Music Festival. It's a 10/10.
20 Things to Know Before You Go to BankNH Pavilion
Concert Season at Bank Of New Hampshire Pavilion: Here are 20 Things To Know Before You Go.
15 Things to Know Before You Go to Hampton Beach Casino Ballroom
Concerts can be tricky post-COVID. Learn all the things you need to be aware of before a show at the Hampton Beach Casino Ballroom.