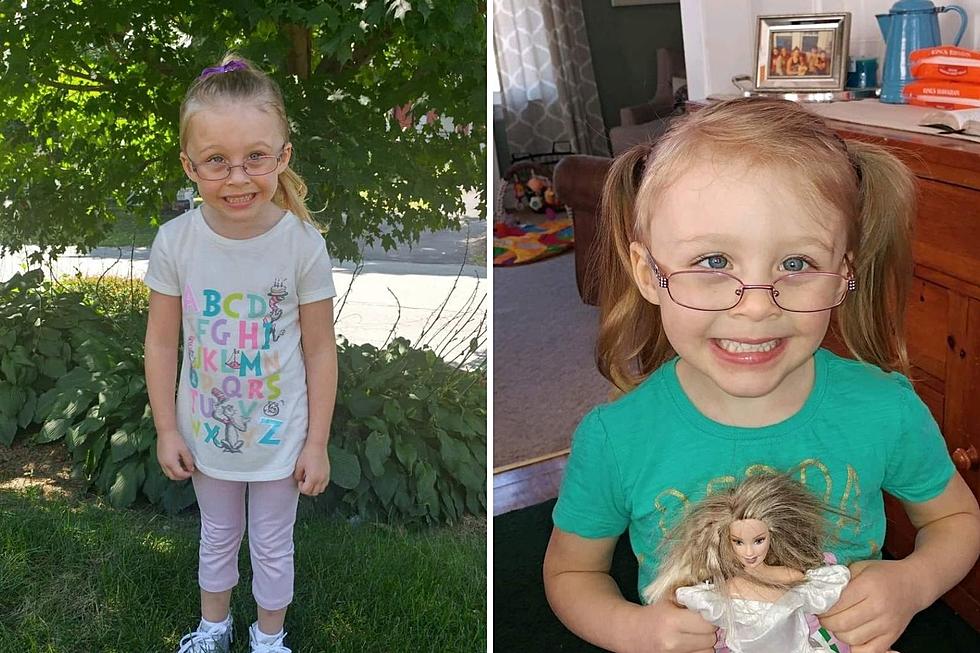 Desperate for Answers: Dads Appeal to Harmony Montgomery's Father
Harmony Montgomery (NH Department of Justice)
The adoptive fathers of Harmony Montgomery's brother Jamison have made a plea to the children's father to share what he knows about his daughter Harmony's disappearance.
The 7-year-old girl has not been seen since October 2019, but Manchester Police only became aware of her disappearance in December. Their search for Harmony has led to hundreds of tips to a dedicated hotline, the arrest of her father Adam Montgomery and stepmother Kayla Monthgomery on fraud charges, and a multi-day search of the house where she last lived.
It's also led to criticism by New Hampshire Gov. Chris Sununu about the way her custody was handled by Massachusetts youth services, and questions about actions by the Division for Children, Youth, and Families.
But Harmony still remains missing over two years later.
Begging For Information
"We're desperate for answers to find Harmony Montgomery for our son, Jamison. We sent this letter to Adam Montgomery, hoping it leads to answers as to what happened to precious Harmony. We share the frustration that so many of you have with no answers or updates," Blair Miller wrote in a tweet.
He and Jonathan Miller talked about the awareness that Jamison has about his sister, and the unique bond they share. Jamison is always telling his teachers about his sister, singing Happy Birthday to her, and thinks he has seen his sister at the park, according to his adoptive parents.
"Not a week goes by that Jamison doesn't talk about Harmony. He loves his sister and wants to have that relationship with her. In fact, he craves it," they wrote in the letter.
"We are simply begging for you to share information that might be able to help find Harmony. Please do this for Harmony and Jamison," they wrote.
Harmony Montgomery is described as approximately 4 feet and 50 pounds with blonde hair, blue eyes and glasses. Anyone with information about her whereabouts is asked to call a special number that is manned 24/7: 603-203-6060.
Contact reporter Dan Alexander at Dan.Alexander@townsquaremedia.com or via Twitter @DanAlexanderNH
Trending Stories for Seacoast Current (February 7-13, 2022)