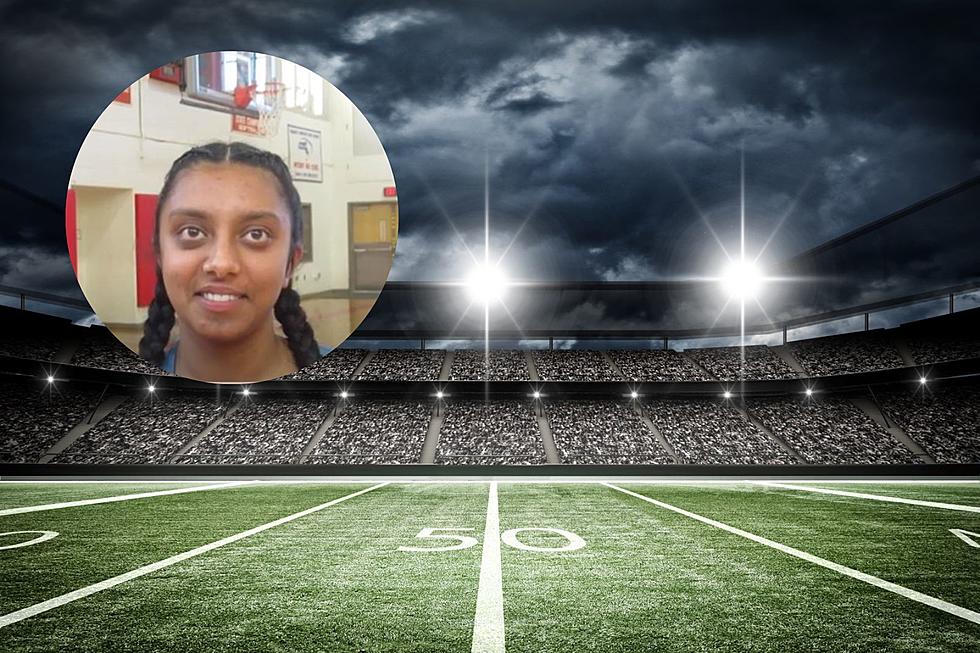 First Female Touchdown in Amesbury, Massachusetts, High School Football History
Getty Images, Moore Stuff via YouTube, Canva,
"Who run the world...GIRLS!" – Beyonce.
Well, one girl from Amesbury, Massachusetts, did RUN the world when she scored the first touchdown by a female in Amesbury High School football history.
Just a few days ago, senior Debanshi Jain, ran four yards and got into the back of the end zone for her first touchdown of her career. This TD was a part of Amesbury's 48-7 victory over Ipswich, according to a Newburyport News article.
The best part of the story is how Jain became a part of the team.
As a freshman, Jain had never played football. She did not know if she would even be considered, let alone allowed to try out.
"I wanted the challenge," said Jain, whose parents grew up in India, according to the Newburyport News. "So I texted McQueen (the coach), and he gave me the thumbs up to come out. He said I'd be treated the same as everyone else and that everyone would be fully supportive. It was definitely difficult at first, it wasn't easy. I had to learn how to put on pads, and little secrets like to make sure my hair was tied up inside of my helmet."
And Jain went from a freshman with no clue how to put pads on to a six-point contributor as of last weekend.
Aside from her willingness to try something she had never done, going up against boys who had been playing the sport for years longer than her, and other challenges, Jain remains humble.
"The play was 33-dive, and it was all thanks to my blockers," said Jain to Newburyport News.
"Everyone was so excited for me after I scored, because they've known I've wanted this for a while. But I think that's the one thing I really love about this sport. All of my teammates have always been really great and very supportive of me playing, and I've been thankful for that. The coaches too have been amazing. If it wasn't for the coaching staff that we have, I don't know if I would have continued playing after my freshman year."
And she is challenging other girls to follow in her footsteps.
"Hopefully, yes, now seeing that I scored and knowing that it's possible," said Jain. "If they are committed to it and want to put the work in at practice and in the weight room, it's a fun and fulfilling sport to play."
This New England Fall Bucket List is Filled With Foliage, Festivities, and Fun
Gallery Credit: Megan
This Expansive, Elegant $15M New England Estate Feels Like a Modern-Day Palace
Gallery Credit: Megan