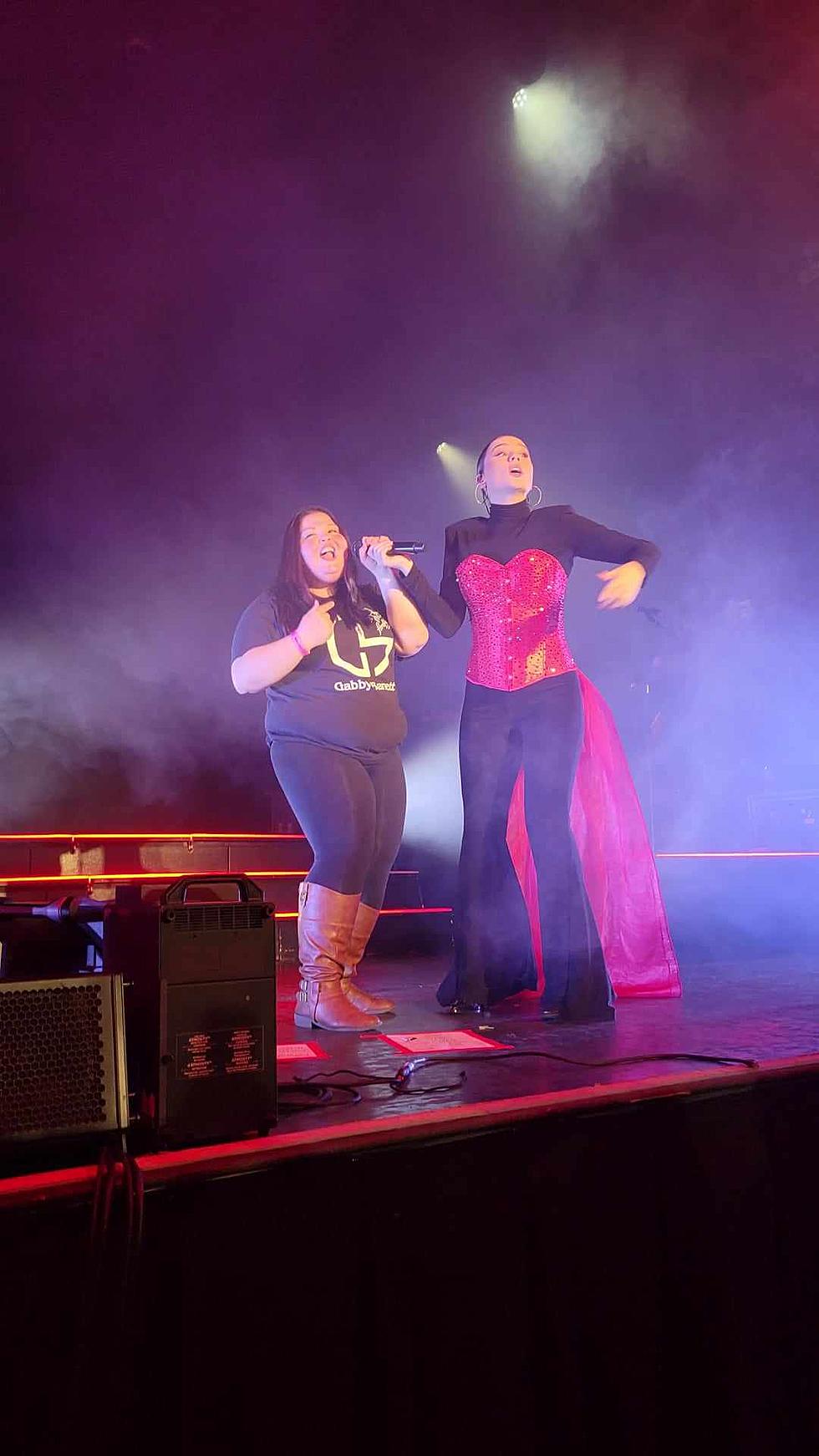 Gabby Barrett Brings Birthday Girl on Stage for Special Duet in New Hampshire
Casandra Picanco
Gabby Barrett has developed quite the following since her early days on American Idol in 2016. I absolutely love her, and have always felt like she has a Miley Cyrus like sound to her voice, which I am HERE FOR!
We love to see artists giving back to fans and making special memories with them. Country stars are so down to earth, and never seem to forget where they came from and those who have supported them since the jump. Gabby Barrett spotted an OG fan in the crowd at the Hampton Beach Casino Ballroom last week and decided to make her whole night (and possibly her year)!
Casandra Picano from Ipswich, Massachusetts, has been a massive Gabby fan since her time on American Idol. It just so happened that Gabby was set to come to the HBCB on Cassy's birthday, August 25, which worked out swimmingly. Cassy couldn't think of a better way to spend her day of birth than watching one of her favorite country artists perform. Unless, of course, she had a chance to perform with her. But we'll get to that.
When she went to the concert, Cassy rocked a t-shirt that Gabby personally mailed fans after her season on idol. Anyone with that t-shirt has clearly been #TeamGabby since day one. She also had a sign that said "It's my birthday! I HOPE we can sing together."
Gabby spotted her before the show, and had a member of her team bring Cassy backstage. They laughed and reminisced about the first time they met all those years ago, and took photos together.
This was when Cassy got to shoot her shot. She mentioned to Gabby it was her birthday, and asked if she could join her onstage to sing Gabby's hit song "I Hope". Gabby made sure if was cool with her team, and when she got the okay, it was a done deal. Hampton Beach got a Cassy & Gabby duet to close out the concert. Everyone was singing along and Cassy was living her best life and looking VERY comfortable up there, might I add.
SLAY QUEEN! We're so happy you were able to live out your dreams on your birthday! This is certainly going to be a tough one to beat.
15 New Hampshire Phrases Out of Towners Don't Understand
In New Hampshire we have some words and phrases that have made many a tourist raise their eyebrows. It's just a little reminder that they are more than welcome to visit our beautiful state but they will never be ONE OF US. muahahaha
These Are the Worst Jobs to Have in New Hampshire When it's Hot Out
For many of us, a day at at work in the 80 degree plus heat makes our jobs significantly more difficult or even dangerous. Here are some of the worst jobs to have in New Hampshire when it's REALLY REALLY hot out.