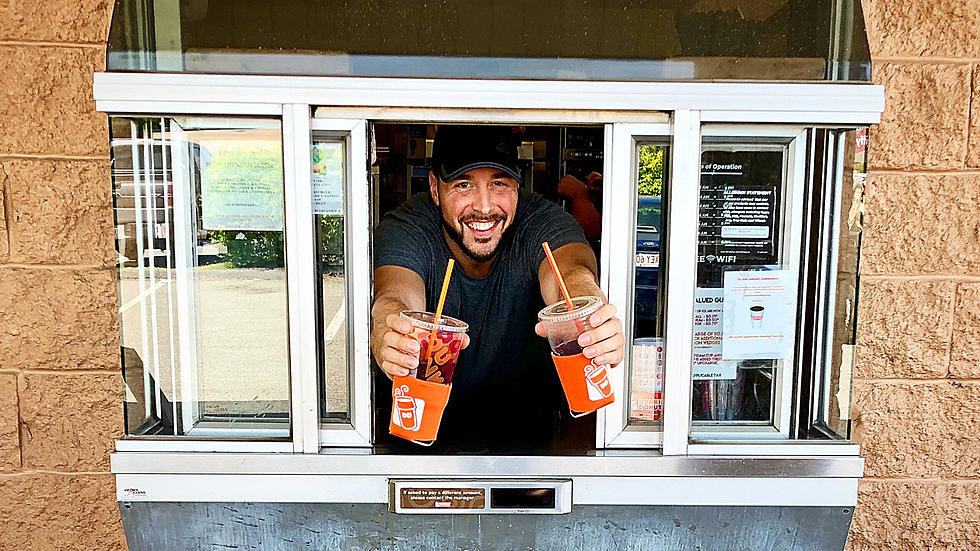 Get Hooked up with Free Coffee at Dunkin' Every Monday in February
Thinkstock
I think we can all agree, the best kind of coffee is FREE coffee!
If you're like me and you are forever adjusting to 5 day works weeks, (I've been suggesting four day work weeks for awhile now) listen up! Dunkin' knows that we are in the thick of Winter and the chances of us needing a pick-me-up are quite high. This is why every Monday in the month of February you can redeem a free medium hot coffee with any purchase by using your DD Perks Rewards App! Suddenly Mondays don't seem so bad  after all.
I resisted downloading the DD Perks app for awhile because I thought, "UGH! Another app clogging up my phone and using my data? When will I even use it?" The answer is "All the time". If you are Dunkin' coffee drinker it is downright foolish to not have the app because the Perks are real! Every time you buy your coffee through the app you rack up points and at 200 points you score a free hot or iced coffee ANY SIZE! And if you are a caffeine and muffin addict like myself, those perks come up quick!
Delish.com, says all you have to do to redeem your free coffee every Monday in February is order your coffee on the app ahead of time. OR you can scan your loyalty ID QR code when you order and voila! A free medium hot coffee will appear in your hands. I am virtually cheers-ing my free coffee to you!
Goosebumps and other bodily reactions, explained