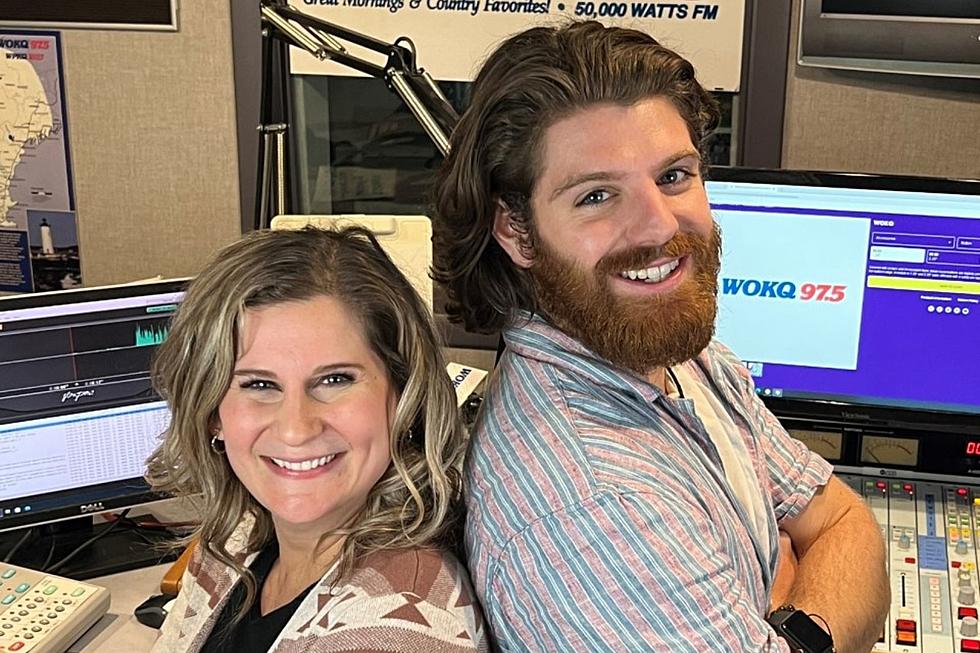 The Amazing Story of When Kira Met Logan, Her New 97.5 WOKQ Morning Show Co-Host
Townsquare Media
Not unlike some of the greatest Rom Coms of our generation, the story of how I met my co-host was a bit of whirlwind!
I was flying solo on the morning show, as busy as a bee. I knew the search was on for my new partner in crime, but it HAD to be the right person. We weren't going to rush into anything.
I was staying a little later than I normally do at the station to record with a client. We were trying to record, but something was disturbing our peace and quiet.
That something turned out to be a someone: Logan.
He was standing at the front door, ringing our buzzer repeatedly. I could see him but averted his gaze. When he was out there for 10 minutes (probably longer), I started to feel kind of bad for the bloke. I decided to let him in and see what he wanted.
After a quick conversation, I learned that he had applied to be my co-host. He decided to take a drive over to the station and give someone his card. He didn't want his application to get lost in the shuffle.
I took his card and thought to myself "BOLD MOVE, MY DUDE. How old school! In the good way!" I took his card and told him I'd call him later that day.
Since I am a woman of my word, I called Logan later that day to find out his deal. I learned he graduated from Franklin Pierce University and he lives with his beautiful finance and two cute pups in Portsmouth. I learned that they like to ride around downtown on their mopeds in the summertime with their dogs in backpacks. Just from one conversation, his passion for storytelling, content creation, and his community shined through.
I knew he was our guy!
I couldn't be more excited for this next chapter and feel lucky to be able to do radio with someone who matches my enthusiasm for what we do.
I hope you will make "Kira and Logan in the Morning" a part of your weekday routine. Check us out weekdays 5:30-10 a.m. on #1 for New Country 97.5 WOKQ.
25 Ways to Tell You are From New Hampshire
One Granite Stater can always sniff out another and these are some tell tale signs!
A Walkable Three-Stop Brewery Crawl in Portsmouth, NH That's Easy
A short walk between each stop, this is a perfect afternoon brew crawl. If you are looking to spend a couple hours trying some local and different beers, give this route a go!