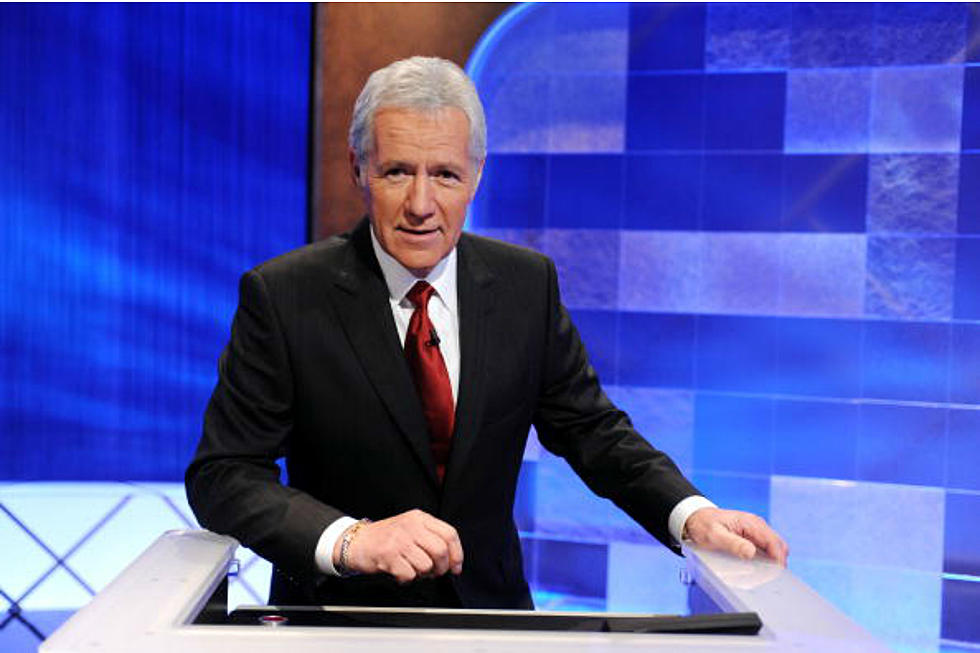 If Alex Trebek Leaves Jeopardy in 2020, I Know Who Should Take His Place
Getty Images
Holy moly it truly could be the end of an era. Growing up in the Lew household, we needed to make sure dinner was done and cleaned up by 7:30 so we could head into the den and watch Jeopardy. My mom would loudly shout out answers with the utmost confidence whether they were right or wrong. And when they were correct and my dad didn't give her a "good job, Boof" (which is her nickname) she would shoot him a dirty look.
This is a tradition that Steven and I have adopted into our nightly routine, dirty looks and all! The thought of gathering around to watch Jeopardy without Alex Trebek hosting seems down right wrong. But his contract is up in 2020, he is 78-years-old and has been hosting since '84. He might want to take some time for himself and lay on a beach somewhere. Who could blame him?
These rumors beg the question that is on everybody's mind. "Who will be the next host of Jeopardy? True fans of the show have always thought about this.
I always thought Regis Philbin would be great. He is the right combination of buttoned up and playful. Plus he has game show experience from hosting "Who Wants To Be A Millionaire". However, he is 86-years-old and being the next Alex Trebek probably isn't how he wants to spend his retirement.
But then it came to me as clear as day. I know the PERFECT person to take over for Alex Trebek when his contract is up in 2020. Our very own News Director!
Think about it! He would really thrive during the part where he chats with the contestants and learns a little about them. I can just see him making witty little quips before moving on to Double Jeopardy. Sure, being the News Director at WOKQ is not direct game show host experience. However, he is no stranger to being in front of a crowd and keeping a program moving. (Hello, Cocheco Valley Arts Festival!) Plus, we know he looks great with or without a mustache. Trebek has rocked both looks during his tenure on Jeopardy.
I think I have made my point. Now we just need to get Don to submit his audition tape! Then we can watch him every night at 7:30 on CBS and say we knew him when :)