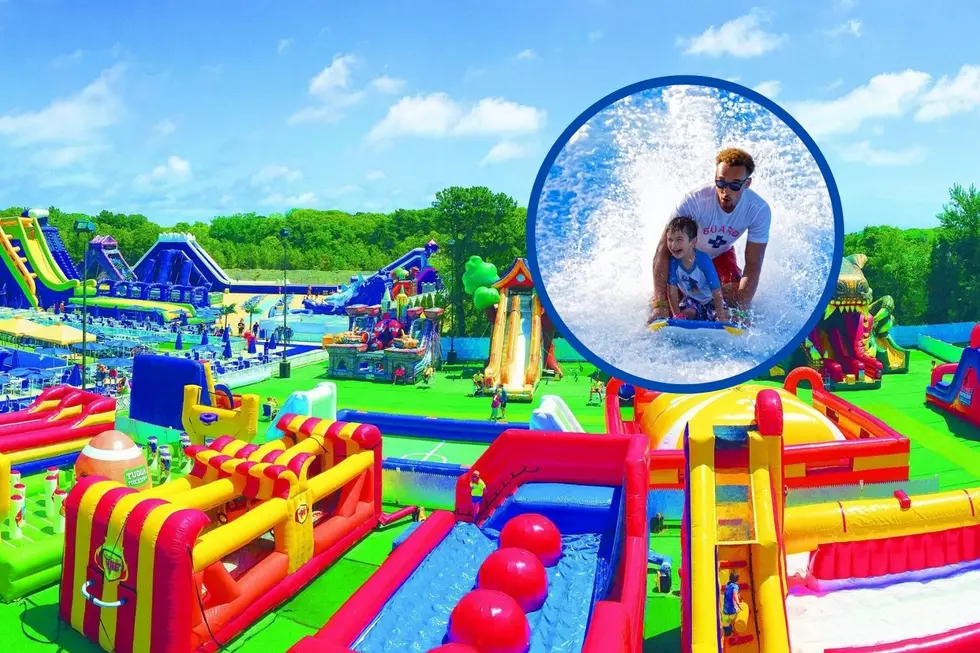 Massachusetts Has the Biggest Bouncy Inflatables and Water Park in America
Cape Cod Inflatables Park Facebook
Let's hear it for the biggest inflatables and water park in the country, right in our own backyard, where adults have just as much fun as kids.
Living in New England or vacationing in the region means those summer and fall day trips, weekend getaways, and full-on vacations to Cape Cod are often a given.  I mean, we have so much to be thankful for, and love to take advantage of our nearby beaches and vacation spots, as well as enjoy those trips around New England. There's no doubt that Cape Cod is at the top of everyone's list.
Cape Cod Inflatables and Wicked Waves Park is often a must.
So get out there and climb, play, and slide on the inflatables, including the bounce houses, obstacle courses, and sports-style arenas with inflatable rock climbing, a tight-rope walk, and trapeze.
And of course, we get to swoosh down the water park slides, float around in the wave pool, enjoy the swim-up bar, or lounge on the chairs or in cabanas for some rays and people-watching.
Oh, and according to the Cape Cod Inflatables and Wicked Waves Park website, besides being the largest inflatables park in the country, we can expect even more upgrades and additions this year when the park opens on June 10.
Cape Cod Inflatables and Wicked Waves Park is located mid-Cape in West Yarmouth, about an hour-and-a-half from Boston.
12 Actors Who Started As Extras In Movies And Television
These famous actors all began their on-screen careers with uncredited roles in movies and TV.
The Best Oscar Best Picture Winners Ever
More than 90 films have earned the title of Best Picture from the Academy Awards. These are the best of the best.