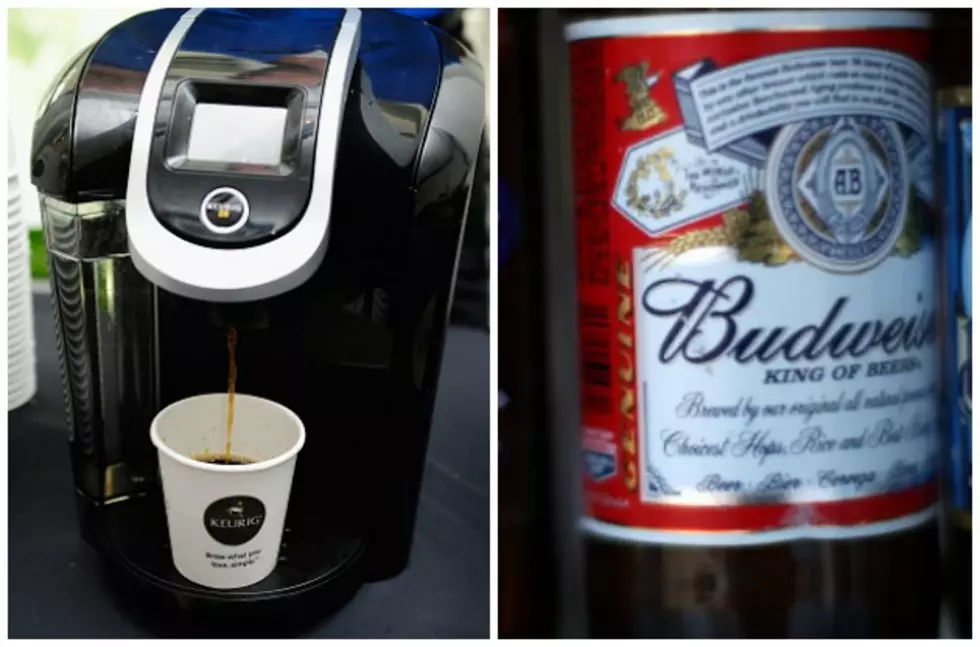 Keurig to Team Up with Budweiser for At-Home Alcohol Maker
Credit Getty Images
Keurig is teaming up with Anheuser-Busch to develop an in-home adult beverage maker.

Keurig, the maker of single-cup coffee machines announced it is partnering with beer giant Anheuser-Busch InBev to build an at-home alcohol maker.
AB InBev, based in Belgium, makes Budweiser, Stella Artois and other beers.
Keurig Green Mountain company is based in Watebury, Vermont.