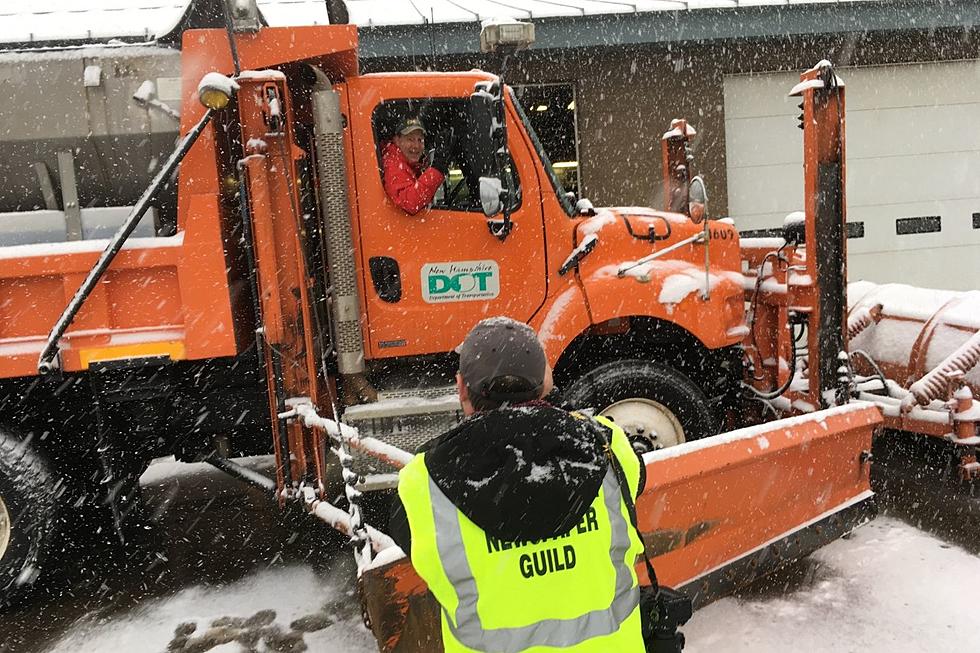 Light Snow Coming Wednesday to the Seacoast
NH DOT snow plow (NH DOT)
More light snow is on the way for the Seacoast with up to three inches expected to fall Wednesday.
The snow will begin falling around sunrise on Wednesday and continue off-and-on for about 24 hours until daybreak on Thursday.
"It will be that first snowfall of the season for a lot of people. Most folks have seen some flakes but this will be the first accumulating snow in a lot of spots," forecaster Michael Clair at the National Weather Service in Gray, Maine told Seacoast Current.
Clair expects 1-3 inches of snow to fall in the Seacoast region with 2-3 inches closer to coastal areas.
Most of the accumulation will be on grassy surfaces but will also accumulate on roadways after dark.
"Right on the shoreline it could mix in with some rain Wednesday," Clair said.
The snow will stick mostly to grassy surfaces during the day but will stick to roads after dark.
It's early to know if the Seacoast will have a white Christmas but Clair doesn't expect any big snow makers through the weekend.
"There's a system this weekend but it looks to be warm and rainy for the most part. Besides this storm we're really not looking at much in the way of snowfall for the next week," Clair said.
Contact reporter Dan Alexander at Dan.Alexander@townsquaremedia.com or via Twitter @DanAlexanderNH
UNH Men's Soccer Team Flies to Oregon onboard New England Patriots Plane
When UNH Athletics had trouble arranging a charter flight to Oregon for the men's soccer team for the NCAA Tournament they turned to the New England Patriots for a lift.