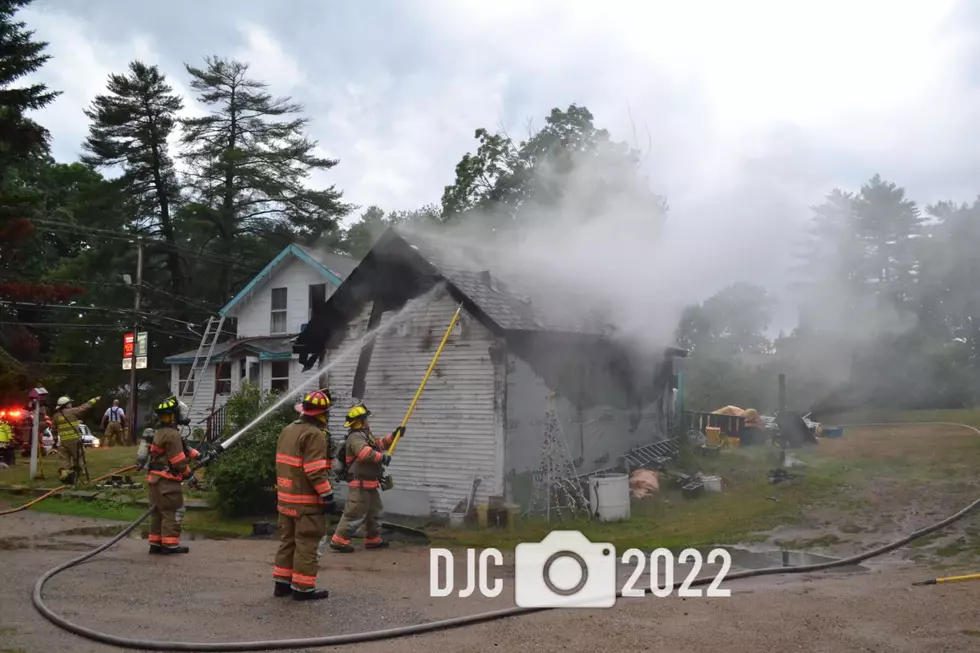 Lightning Starts Fires at Two New Hampshire Houses
House in Fremont after being struck by lightning (Dylan Conway)
Lightning is being blamed for sparking fires at two houses as a line of thunderstorms moved across the area Tuesday afternoon.
Fremont Fire Rescue Chief Richard Butler told Seacoast Current the occupants of a house on Main Street were able to get out after a lightning strike started a fire.  The residents of the house were able to get out before firefighters arrived, according to Butler.
One firefighter was transported to the hospital for smoke inhalation.
A cat died in the fire and another was rescued and revived by EMS personnel, according to the chief.
Lightning is also being blamed for starting a three alarm fire at a barn on Coffeetown Road in Deerfield just after 6 p.m. that spread to a house, Deerfield Fire/Rescue Chief Matt Fisher told WMUR.  Over a dozen companies provided mutual aid to put the fire out, according to the department's Facebook page.
Fisher told The Riley King Network Facebook page that several cats have not been found.
The chief on Wednesday morning did not respond to Seacoast Current's request for more information about the fire.
Photos of the Fremont fire courtesy Dylan Conway.
Contact reporter Dan Alexander at Dan.Alexander@townsquaremedia.com or via Twitter @DanAlexanderNH
Top Mispronounced Towns That Show You Are Not From New Hampshire
How can you identify a Granite Stater in a line up? They will be able to perfectly pronounce every town on this list! Pronouncing something phonetically is not always how we roll here in New Hampshire, and the real ones know that.