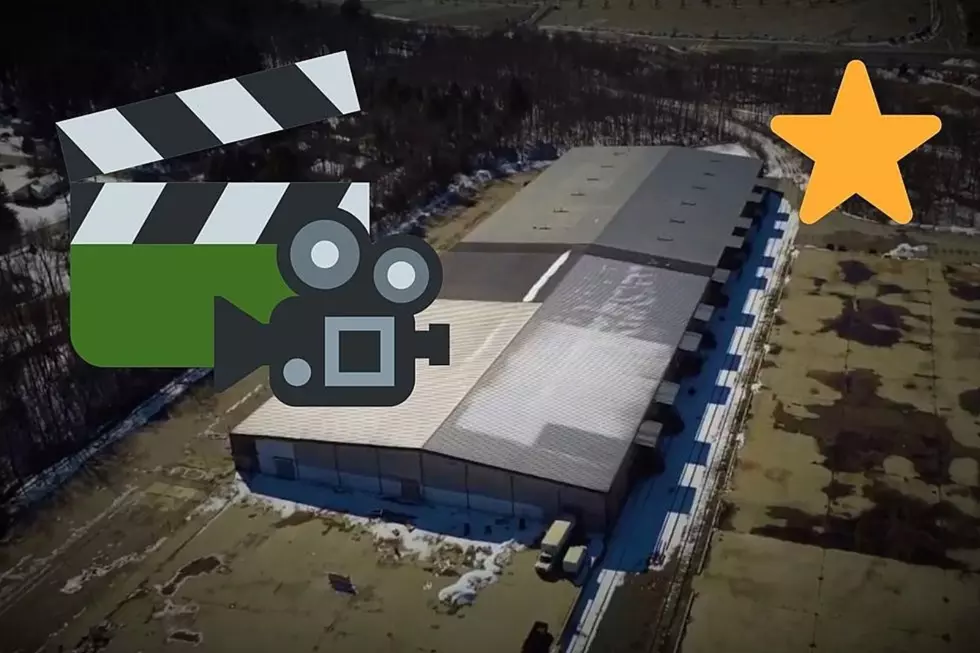 Lights, Camera, Action: There's a New Movie and TV Studio in Massachusetts
Kelly O'Neill WJAR Facebook/Canva
Is New England (kind-of) the New Hollywood? Hocus Pocus 2 and Don't Look Up are two of the biggest hits filmed in the area, with Finestkind and Thug among others.  And just wrapping up its filming at the newest movie studio in New England is the second season of HBO's Julia at Boston-based Red Sky Studios second location in Foxborough.
That means there's even more studio and soundstage space for television shows and films to find homes in the Boston area, as we've already seen with the long IMDb list that makes Massachusetts home to HBO's Dexter: New Blood and Showtime's City on a Hill with Kevin Bacon.
Now, Mark Sacco with Red Sky Studios says that they not only have their movie and television studio in Boston, but officially expanded into Foxborough. So, get ready for more celebrity sightings.  I'm loving this, because New England is about to get hotter with show biz buzz.
And yes, that's Gillette Stadium in the top right corner, because of course this studio and soundstage is on a 26-acre piece of property owned by the Kraft family. The land was sometimes used for Patriots overflow parking, according to WJAR, but now 208 North Street is Red Sky Studios' newest expansion, which means there's already a long history of working in New England with these guys.
According to WJAR, this property used to be a truck terminal warehouse. After sitting empty most of the time along Route 1 except for that random overflow parking for Patriots games once in a while, it's lights, camera, action, with two soundstages for movies & television shows.
The Best TV Shows Of 2022
We picked the 10 best TV shows of the year.
The Most Popular Christmas Movie in Each New England State
The website
Wishlisted
conducted a study by analyzing online search trends to determine the top Christmas movie in all 50 United States. Here's what came out on top...