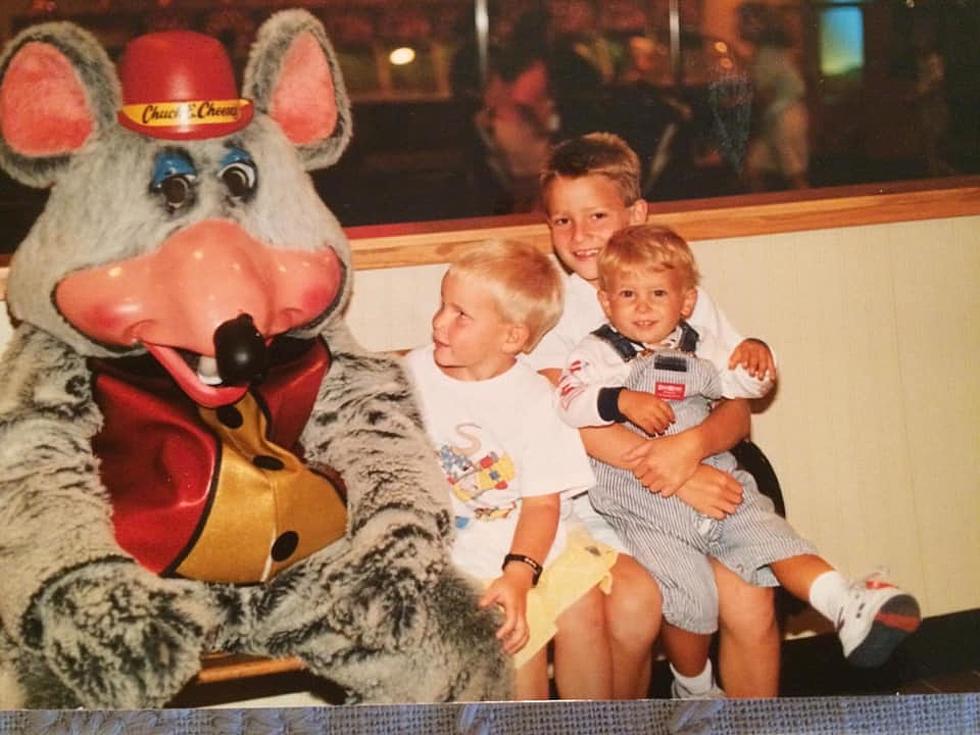 Loving New Hampshire Dad Remembers Dressing Up as Chuck E. Cheese to Save Son's Birthday
Facebook/Jim Anctil
This story was posted recently on the U Local New Hampshire Facebook page. 
Jim Anctil remembered the time when he took his three boys to Chuck E. Cheese.  The place was packed and he knew the kids really wanted to see the Chuckster himself!  When Jim didn't see the big mouse, he asked the waitress where he was.  She, being busier than H E double hockey sticks, snapped back at him and said, "Chuck is out sick today!"  Jim knew that his kids would have an absolute meltdown if they didn't see that humungous rodent, so... Jim, being an amazing father and a resourceful thinking guy took the waitress aside and said, "Where does Chuckie BECOME Chuckie?"  The waitress took him to where they keep the magical outfit.  Jim asked if she wouldn't mind if HE put on the costume.  She said okay, which was probably against the rules, but she took a chance and gave this family a memory they will never forget.  The picture is PRICELESS!
Jim says in his Facebook post that the look on his son's face is somewhere between "wonderment and 'I wonder where Dad went?'"  LOL!
Jim was quite brave to put that thing on.  First of all, GERMS and second, I always found the Chuckster to be a little....  intimidating.  I mean, doesn't the costume look a little like the clown pix that we often see where the kids are crying in fear?  I don't know... one of his sons doesn't look THAT happy about the sitch.
Anyway, as Jim says in his post:  PARENTING = You do what you have to do.  AMEN TO THAT!
KEEP READING: Here are the most popular baby names in every state
Using March 2019 data from the
Social Security Administration
,
Stacker
compiled a list of the most popular names in each of the 50 states and Washington D.C., according to their 2018 SSA rankings. The top five boy names and top five girl names are listed for each state, as well as the number of babies born in 2018 with that name. Historically common names like Michael only made the top five in three states, while the less common name Harper ranks in the top five for 22 states.
Curious what names are trending in your home state? Keep reading to see if your name made the top five -- or to find inspiration for naming your baby.
LOOK: The Most Famous Actor Born Every Year