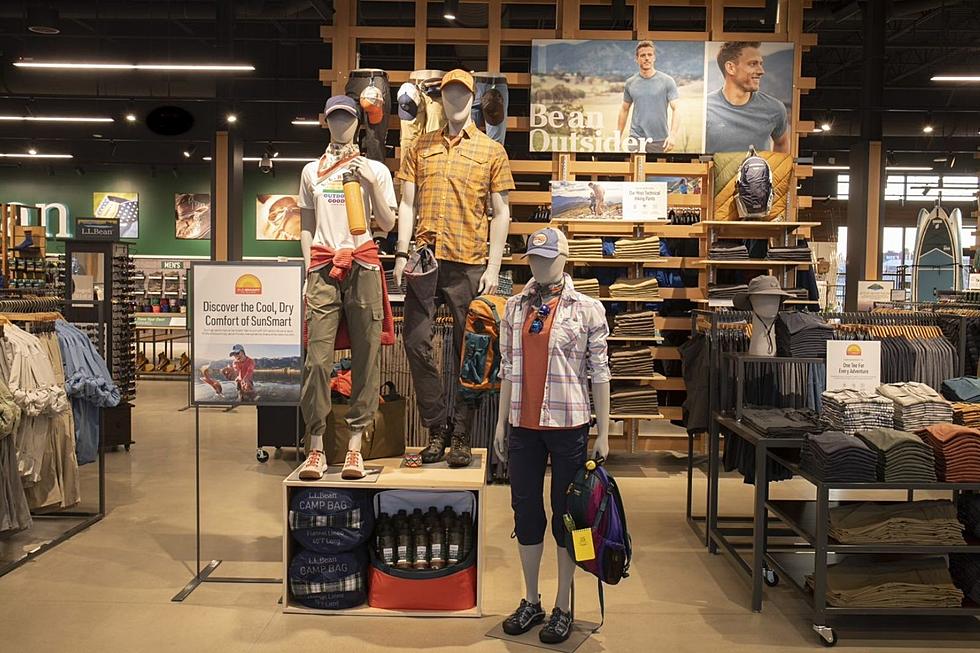 Mainers Rejoice! L.L. Bean Going 24/7, Opening New NH Store
L.L. Bean Salem, NH
It's been a long time -- WAY too long of a time -- since the flagship L.L. Bean store in Freeport has operated at its usual 24/7 hours. You may remember that at the start of the pandemic, L.L. Bean closed down for a few weeks, before reopening just over a year ago with restricted hours.
BUT, this coming Monday, May 3rd -- all of that changes. BECAUSE 24/7 IS BACK!
Safety precautions in the store will remain the same, despite the 24/7 hours returning -- L.L. Bean staff will be required to still wear a face covering, as well as customers. Plexiglass coverings will be present at checkout, along with socially distanced markers at checkout and increased sanitization. A curbside service option will also be available.
And as if that wasn't good enough news for L.L. Bean lovers -- here's more for you! A brand new L.L. Bean location, the SIXTH location in New Hampshire, will be opening on Friday, May 14 in Salem. It'll be located in the new Tuscan Village space.
The new Salem location is the first of three locations that L.L. Bean plans on opening before the end of 2021, with the other two being down in Massachusetts in Millbury, and Amherst, New York.
How excited are you that we're finally getting 24/7 hours back at the flagship store in Freeport? Just further proof that we're taking those baby steps forward to as much normalcy as possible. Plus, with the hours going back to normal at the start of May, that give us PLENTY of time to prep for outdoor summer time adventures!
CHECK IT OUT: See the 100 most popular brands in America
Remember When The Auburn Mall Was Home To All Of These Amazing Stores?