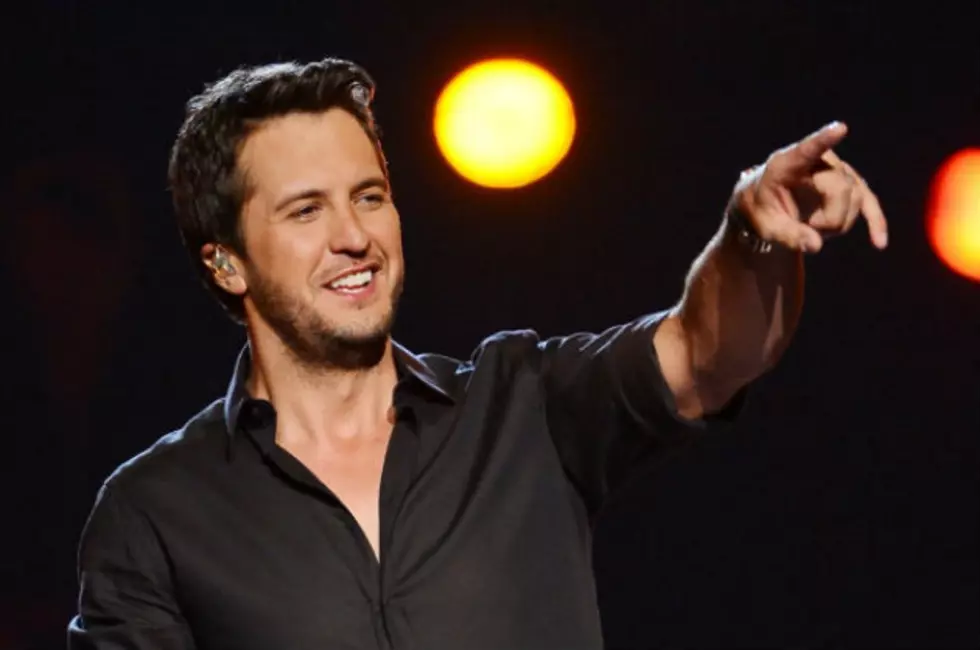 Mass State Trooper Allegedly Got 'Lewd' At Luke Bryan's Gillette Show
Getty Images Ethan Miller
He allegedly performed the act on himself as the 'Knockin' Boots' singer played last summer.
Thousands who attended Luke Bryan this summer called it a night to remember. For a much different reason, Lynn, Mass's Andrew Patterson can be counted on that list.
According to NBC 10 Boston, the Massachusetts State Trooper has been suspended after allegedly performing a lewd act on himself during a Luke Bryan concert. On Thursday, he was in court facing charges of lewd, wanton and lascivious conduct.
While off duty, Patterson attended the show on June 21, according to NBC 10 Boston, and police were called after Patterson allegedly punched another man. That man, and his girlfriend were reportedly sitting next to Patterson.
The man said at one point, Patterson sat in one of their seats, according to the complaint reported by the news station. When asked to move, Patterson allegedly motioned for one of the victims to sit in his lap.
Then things escalated quickly from there.
The couple told police that Patterson then unzipped his pants, removed his penis and began to masturbate, according to the news station.
Patterson and the male victim then got into a fight, according to NBC 10 Boston, and police said Patterson seemed "extremely intoxicated and his speech was thick and slurred."
Patterson's attorney, Daniel Moynihan, said his client denies the allegation and calls the charge "ridiculous," the news station reported.
Police spokesperson Dave Procopio said: "In light of today's charges, the Department will hold an internal hearing tomorrow to re-assess his duty status, and the internal investigation will continue as the criminal case proceeds."
Patterson is scheduled to be arraigned on Nov. 8