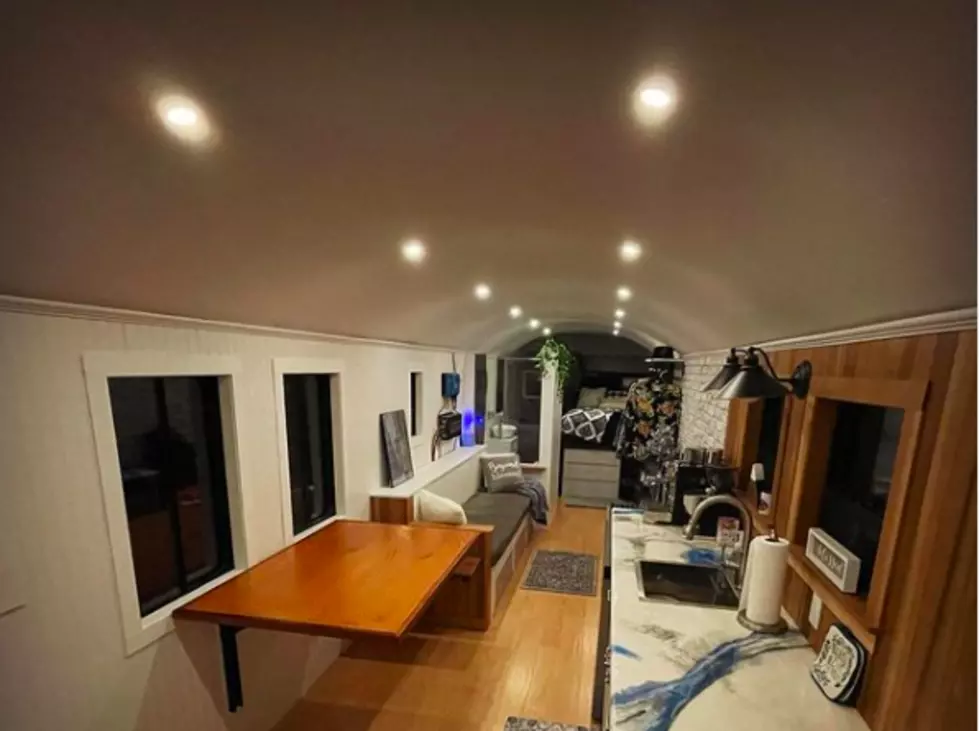 Massachusetts Man Converts Old School Bus to Live the Dream
instagram @_justdoingmything_
Craig Gordnier of Massachusetts is living the dream.
Pre-pandemic he thought he had life figured out. He was working on a business deal in California and was planning on working that business, getting a retirement fund, and hoping to save enough to buy an RV to travel the world by the time he was 65, according to money.yahoo.com.
The pandemic crashed his hopes of the business deal and he wound up at his parents' home in Massachusetts working on sending out his resume, according to the article. The pandemic force Craig to rethink his future.
The pandemic has caused a lot of us to rethink our future plans. Craig decided to scrap the safe plan, and as he tells yahoo.com, "So I was like, I'm just going to cut 40 years out of this plan."
Buying an RV was a bit out of the question due to the expense, but he began following Bus Adventure on Instagram.  He is pretty handy and his Dad is a carpenter and his Grandfather is a home builder and he thought he could probably have the skills to do a bus conversion.
He began looking for buses for sale but quickly realized that tearing an old bus down from scratch would be expensive and take a lot more time than he wanted, according to money.yahoo.com.
He struck gold with a bus that was in the middle of a conversion, but very roughed out.  Enough that he could customize to his likes and needs.
Of course, this is New England and when someone starts a project like this it draws a lot of interest.  Gordnier told the news site a lot of locals offered up scrap materials and he had a great deal of help from his family, but he fully customized the old bus to something that really looks better than any RV I have been in.
He is now going to travel the country and live the dream.  Nicely done!
LOOK: The most popular biblical baby names
The 100 Best Places to Live on the East Coast