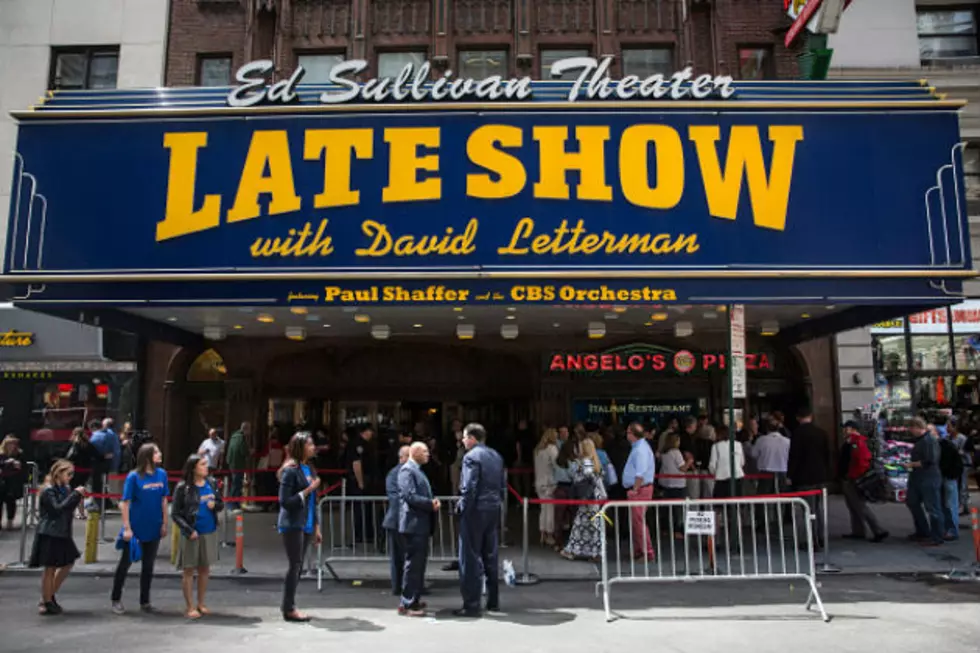 MWC Daily: David Letterman Says Goodnight for the Final Time
Getty Images Andrew Burton
Last night was the final 'Late Show with David Letterman.' The CBS show, which has been a late-night television staple for decades ended Wednesday as Dave heads into a well-deserved retirement.
Win Cash
Here are the times you will need to be listening for your 'Cue to Call' for your chance at ONE THOUSAND DOLLARS! Good Luck.
Viral Video
Make Plans for Friday
Weather
Top News Stories
California oil spill cleanup a 24-hour operation
Officials in California say efforts to clean up an oil spill along the coast has turned into a 24-hour-a-day operation. Investigators say more than 6,000 gallons of oil that escaped from a broken pipeline has been raked, skimmed and vacuumed so far. They also say that up to 105,000 gallons may have leaked out and as much as 21,000 gallons reached the sea.
Granite State seeing fewer work related injuries
A new state health report suggests New Hampshire is seeing fewer work-related injuries and illnesses. At the same time, The report says that from 2007 to 2010, rates of cancer associated with asbestos exposure was significantly higher in New Hampshire than nationally, with the state's ship building industry possibly a contributing factor in the high number.
Police: 1 dead in Portland motorcycle accident
Police are investigating a fatal motorcycle accident in Portland, Maine. The crash on Brighton Avenue was reported at about 1:45 a.m. Thursday. The operator died at the scene. No other vehicles were involved. The victim's name was not immediately released and the crash remains under investigation.
Wake Up Winning
Throwback Thursday