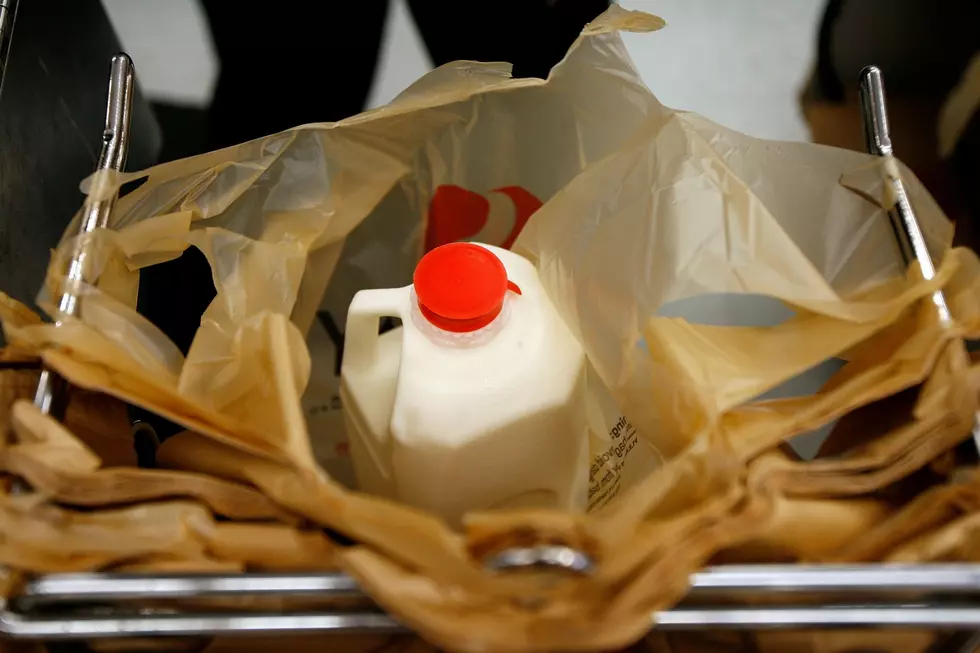 New Hampshire Has A New Grocery Bagging Champion
Chip Somodevilla/Getty Images
If you ask me, the most important person at any grocery store is the person who bags my groceries. Did they put all of my frozen food together so it easily makes its way to the freezer when I get home? Did they over-pack the bag so it rips when I take it out of the cart? Did they put just enough items in each bag so I don't have to schlep eight bags inside when five would have worked just as well?
Well here in the Granite State, Ross Styles is the guy who always seems to get it just right. Styles has worked at Hannaford, in Exeter, for the past eight years. On Tuesday, he won the New Hampshire Grocers Association's Best Bagger Competition.
According to WMUR-TV, Styles competed with other baggers from across the state for the right to represent New Hampshire at national competition in Las Vegas. He also won $250.
Styles told WMUR-TV he already has plans for the $10,000 grand prize if he wins the national competition. He says, "I think I might go on a nice vacation, maybe put something towards student loans and then put the rest in the bank."
Good luck Ross Styles. We're rooting for you.