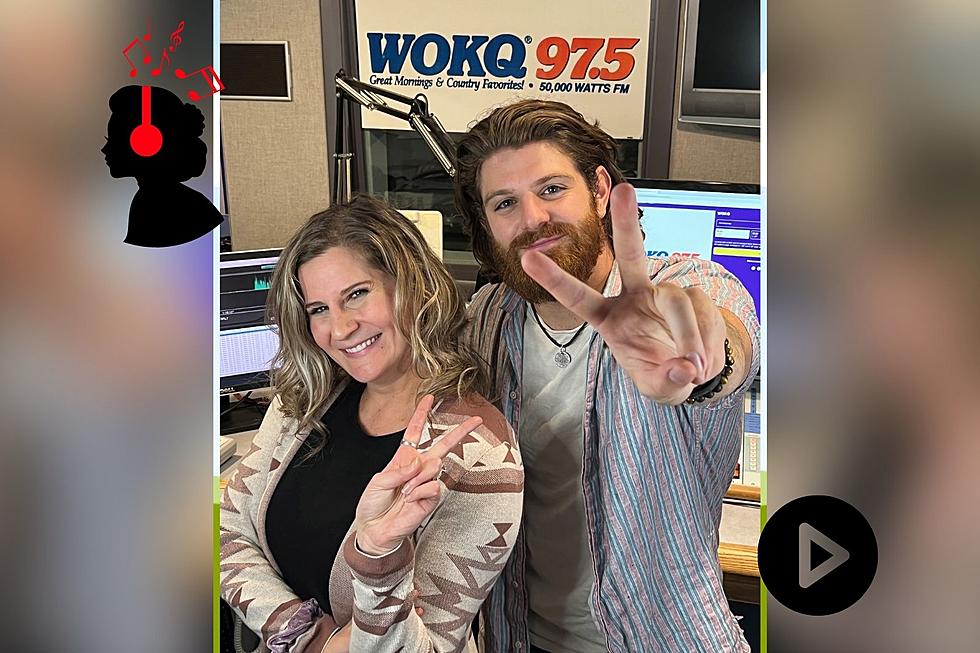 New Kira and Logan in the Morning Theme Song 'Slaps' as the Kids Say
WOKQ, Canva
Week one of Kira and Logan in the Morning is almost a wrap! It has been such a fun week getting to know Logan on and off the air, and I know the best is yet to come! I almost forgot how much fun having a co-host is. What a blast.
We've learned a little about his craft beer consumption habits..
We learned that he has really interesting catchphrases..
And morning dance parties with the Log Man can escalate QUICKLY!
Thank you to everyone who has welcomed my new radio partner and pal with open arms! Logan has been totally embraced by the WOKQ family and we love to see it!
By popular demand, we decided to share our theme song that we play to open our show every morning. The concept was born in Logan's brain (which is a very interesting place as one could imagine). It is to the tune of Luke Comb's "Beer Never Broke my Heart". Here are the lyrics if you would like to sing along:
Kira and Logan in the Morning, 975 WOKQ 
Yeah, they got The Good Stuff, Second Date Update, they're a lot of fun
I'm not done they have the Famous People 411,
Now just make sure then that you tell everyone 
Kira and Logan never broke my heart
I'm listening every morning
Can't wait for them to start. She's bubbly, he's just goofy, their both sharp as a dart
Kira and Logan never Broke my Heart 
We know, we know it's a bop!
The Best Country Singer From Every State
Some states, like Oklahoma and Texas, are loaded with famous country singers. Others, like Nevada and Maine, are still looking for a real breakthrough artist. See the best and most successful country music artist from all 50 states, starting with
Hank Williams
and Alabama.
15 Ways You Can Help People in Ukraine Right Now
As Americans watch events unfold in Ukraine, many wonder how they can help. Below is a list of organizations responding to the crisis in Ukraine along with information on how you can support their various missions.