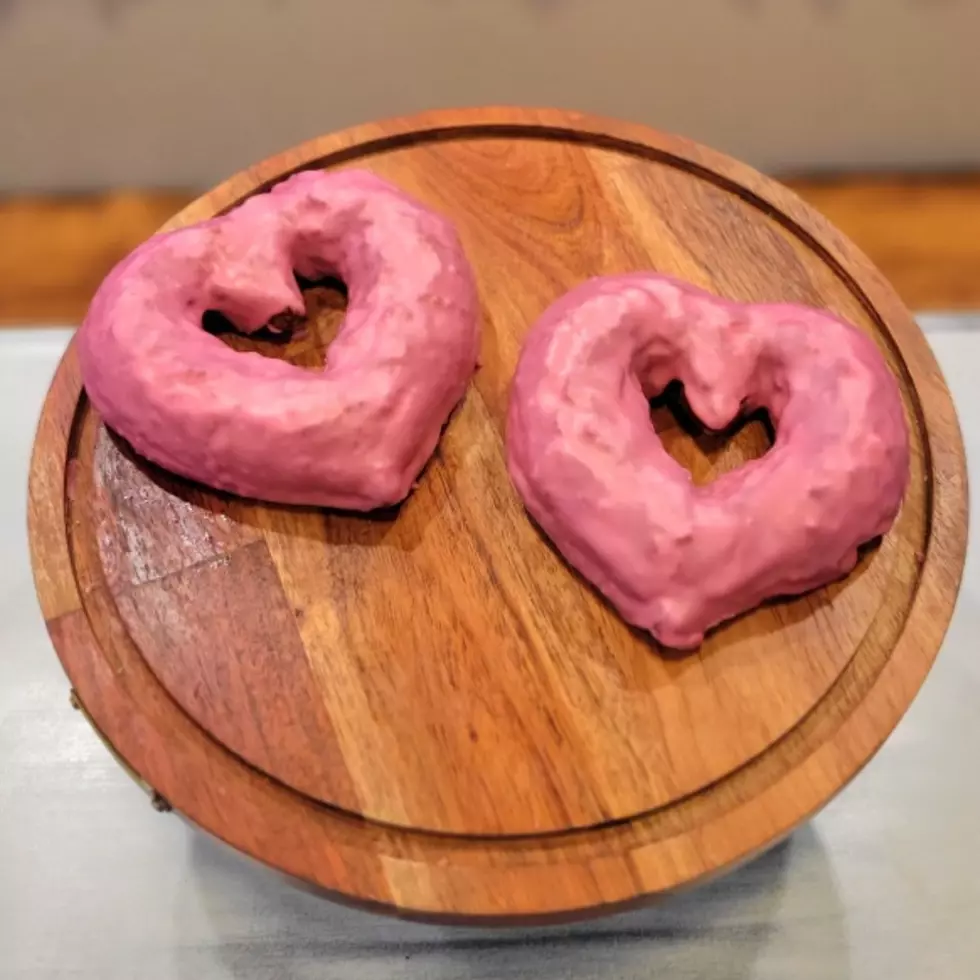 North Hampton, New Hampshire's Donut Love Sold to Owners of Popular Chain
Donut Love via Facebook
We've all heard the tired cliche that cops like coffee and donuts. But if you master the art of making them, as North Hampton native and police officer Mike Oliveira has, you'll not only create a successful business, but find some pretty impressive suitors eager to take the reins.
After five years, Oliveira handed the keys of Donut Love over to Goodwin Family Management, owners of the popular Friendly Toast franchise.
"We are so excited to welcome Goodwin Family Management as the new owners!!! The first time we chatted with Eric and Tyler, we knew that they were the perfect fit," read a statement on Donut Love's Facebook page.
Donut Love also promises that its award-winning recipes will stay the same, while its staff will also remain on board under the shop's new ownership, per the Facebook post.
Donut Love was founded by Oliveira and his wife, Steph, after the passing of the former's mother Kathy in 2016, according to their website.
Having dreamt of opening her own bakery, Kathy's vision came to life. By 2017, the company opened its flagship location on Route 1 in North Hampton. It quickly became a local favorite, often selling out long before its 1 p.m. closing time.
In 2018, Donut Love was named "Best of NH" by New Hampshire Magazine, and placed second in a 2021 WMUR viewer poll.
According to its website, Goodwin Family Management was founded in 2021, and also owns Manchester-based Goodwin Recruiting and 360 Relay, as well as Seabrook-based NOBL Beverages.
The Friendly Toast currently boasts eight locations in New Hampshire, Massachusetts, and Vermont.
To contact Donut Love and inquire about orders or event catering, e-mail donutlove603@gmail.com.
Congratulations on five wonderful years, and best of luck to Mike and Steph on their next chapter!
These 20 New Hampshire Diners Are Sure to Satisfy Your Appetite
Whether you enjoy 50's retro vibes or more modern spots, these diners are optimal spots to enjoy your breakfast.
Step Back in Time at These 10 Historic New Hampshire Restaurants