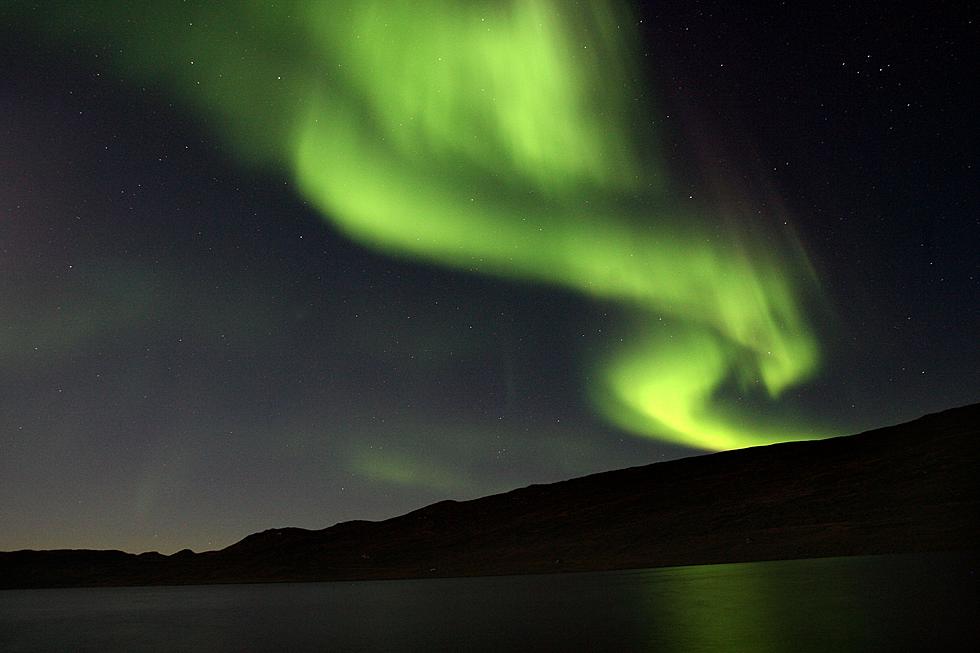 Northern Lights May Be Visible in Three New England States for One Night This Week
Getty Images
You learn something new every day. And for me – today – it's that the Northern Lights can also be visible in the summer.
Wicked sorry, New England, but this native was in the dark when it came to the Lights. I always associated them with wintertime and polar bears drinking Coca-Cola. But if you missed them this past spring, you get another chance to glance.
On Thursday evening, a solar storm will make the Northern Lights visible in three New England states: New Hampshire, Maine, and Vermont. Just as well, as Massachusetts might be just a little too eager to spring into action and fend off some aliens.
According to NECN and the National Oceanic and Atmospheric Administration's Space Weather Prediction Center (or, NOAASWPC…I guess?), the best time to see the Northern Lights is between 10 p.m. and 2 a.m.
Unfortunately…in this, the summer of gray, there is no guarantee that skies will be clear enough take in the ole aurora borealis. Early forecasts called for clouds during the day, with the potential for fog. And you can't discount some more smoke from our neighbors to the North.
So, when might our next viewing opportunity come? Typically, the end of August ushers in the brightest and clearest night skies, according to CaptureTheAtlas.com.
And 2024 is set to be one of the best in recent memory, as it represents the peak of an 11-year solar cycle that will make viewing possible in areas further south.
So, hang in there Massachusetts, Rhode Island, and Vermont (and try a pack of Nicotine, Canada).
The 26 Maine Towns With The Most Reported UFO Sightings
Are we alone in the universe? The answer is no based on the amount of reported UFO sightings in these 26 Maine cities and towns over the last 70 years.
Here Are the 14 Times Bigfoot Has Been Reported in Maine